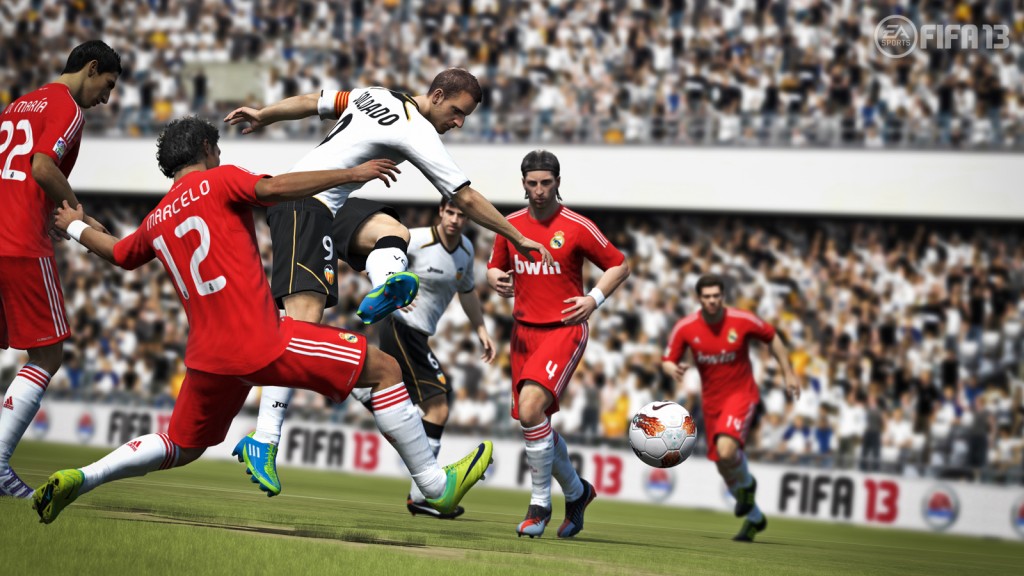 WHATSOC? FifaSoc!
Love a nice game of Fifa once in a while but can't play online or against the computer? Free Thursday evenings? Then head over to one of the University's newest […]
Fifa
FifaSoc
Love a nice game of Fifa once in a while but can't play online or against the computer? Free Thursday evenings? Then head over to one of the University's newest societies – FifaSoc! We caught up with society president Victor Malek over a game of… well, Fifa.
Why did you create a society for playing Fifa?
Well Jef Djandji (the vice president) and I wanted to be part of a society. So last year before I came to Southampton we started talking about the different societies at Southampton university and we couldn't really find one we really wanted to be part of… So we decided to create our own! We thought to ourselves what do we do in our free time, and there was only one answer to that: FIFA. We decided then to create the FIFA society with some friends who are now part of the committee and every week we have a tournament on projectors. It's pretty fun if you ask me.
But isn't there already a video games society?
When we asked to be affiliated with SUSU they told us a video game society already existed and that would mean there was a conflict of interest. To be honest we haven't heard about this society but I think they're more based on PC gaming than PS3. Plus we're only targeting FIFA players.
 Fair enough, talk us through a typical FifaSoc evening then?
Well first of all the whole committee meets in building 7 where we have the tournament and we start setting up the four PlayStations onto the projectors. Usually we manage to finish before the players arrive so we can play a game or two between us. When the players arrive they come to the main room where they pay their entry fee and are then re-directed to their room where they will play against their opponent. We usually have tournaments of 16 or 32 players depending on the turnout. So once our first games are underway we update the score of every game live onto challonge.com. This is a website we use to host the tournament. Once we get to the final, we all regroup in the main room and play the final game. The winner and the runner-up both get a cash prize at the end.
What was it like when KSI came down?
It was great! We had so many people turn up to the event they couldn't fit in the room anymore! You can see in the video there isn't one seat that's free in the lecture room and the atmosphere was amazing! People were really into the game and the whole competition between KSI and Azad our winner of the previous tournament.
We also went out after the tournament to Café Parfait and even there everybody was trying to get a picture with him!
And was he as good as he makes out?
Haha well he is a good player I can't say anything about that…but he lost against our winner… so that tells you something! We have some good players here and we usually have different winners every week so the competition is tough but to be honest I don't think he is as good as he thinks!
Controversial! So do you have socials?
No not usually, we go out as a committee sometimes but that's simply because we're all friends! We do though welcome any players who would like to join us!
Any grand plans for the future of the society?
Yes actually we are looking at introducing tournaments with different themes like 2 vs 2 or British clubs only, something like that. We also have a project with the SUFAC society to host an event to raise money for research against cancer. We're not sure exactly how to organise the event but it's an idea. And I mean we might try and get players from Southampton F.C. to come and play but it's going to be pretty hard I think.
Dream XI?
Goalkeeper: Neur Defence: Lahm, Ramos, Kompany and Marcelo Midfield: Cristiano Ronaldo, Modric, Iniesta and Robben Attack: Messi and Van Persie
Finally, Soton Tab or Wessex Scene?
SOTON TAB ALL THE WAY!
And the outcome of the game.. Well, Team Tab went down to 10 men inside the first quarter of an hour thanks to a rash challenge from Iker Casillas. Despite this, we were on top for most of the game, had 61% possession and more shots on target but alas, we lost 2-1. Sorry…. we did our best.
FifaSoc can be found on Facebook here.