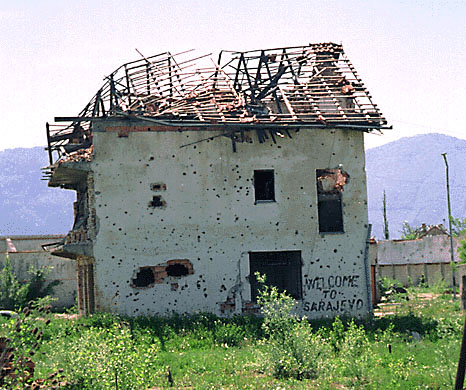 Campaign to Rate Landlords
Is this the end to the dreaded housing problems?
SUSU is launching a new housing campaign in a bid to improve student rights when it comes to finding accommodation.
The initiative is campaigning to help students avoid the common problems faced every year by hundreds of students.
This campaign is far from the first attempt to help students distinguish the more terrible landlords from the mediocre to the best. The SASSH website is aimed at students from both the University of Southampton and Solent. But this is a major SUSU supported campaign, whose intention is as follows:
To have a rating system so that SUSU will judge if the landlord is good or bad. That way we hope that many landlords will join us and students will at least be warned of the bad guys, thus given the opportunity to make a well-informed choice. Only then will standards climb as landlords will get less business as students become more interested in highly rated landlords, thus forcing them to comply with our recommended standards.'
Ratings will also be based on rent prices as well as the service provided by the landlord or letting agency. A website rating landlords and properties has already been established in Southampton last year.
Facebook group 'SUSU Students Against Bad Housing,' where students can post their problems, has been set up by VP Welfare Chloe Green and Housing Officer  Sai On Lewis Tang in order to gain understanding of the housing problems that students commonly encounter. They plan to use stories of bad experiences, like common problems such as deposits being lost, dampness, leaks and lack of communication, to feed into the campaign and drive up housing quality for students in the area.
VP Welfare and Communities , Chloe Green, told the Soton Tab:
The motivation for the project is simply the atrocious nature of student housing and landlords in Southampton. I want to create a campaign that specifically and pro-actively tackles the issues that real students have faced and use these stories and experiences to guide the creative content and nature of the campaign.

That's why I started the group and it has served its purpose excellently! I'm now creating a marketing strategy and so you can expect to see the start of the campaign very soon. Until then, don't forget to slow down before getting a house: there's no rush!"
But this is far from a new problem. Last year the Soton Tab conducted a housing survey exposing Southampton's best and worst landlords and revealed some truly dire situations.
The Tab will be bringing another series of housing specials to you this Autumn, so watch this space!