Are you really a Sheffield student if you don't recognise this Sheff A-Z?
Fail and your student card will be revoked IMMEDIATELY
Forget your ABC's, this Sheffield version is the only alphabet you'll ever need. We've compiled Sheffield landmarks, your favourite nights out, pubs and takeaways into one handy A-Z list. It's basically a crash course on Sheffield so if you don't know one of the references, we hate to tell you but you need to brush up on your Sheff knowledge.
A- Aslan's
If you haven't got your photo up on the wall at Aslan's, have you ever been out in Sheff?
B- Bar One
Burgers, Beers, Bar One.
C-Corp 
You must attempt the rainbow pint challenge at least once. It is the law.
D- Dev Green
Perfect for sunbathing, BBQs, and stumbling past when 'walking' back from West Street.
E- Endcliffe 
Endcliffe Park, Endcliffe accommodation, Collegiate Campus and Eccy Road – Endcliffe is where Uni of and Hallam meet.
F-Firth Court 
Uni of's flagship red brick.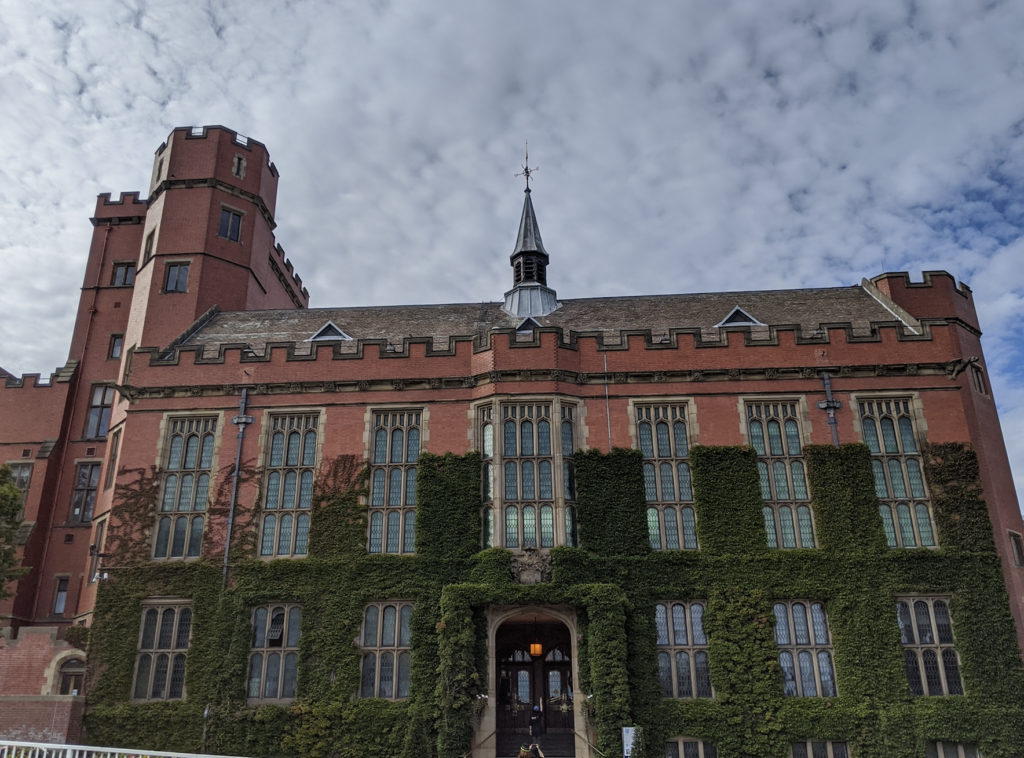 G-Gell Street 
Home to Uni of's Health Service, you haven't had the full student experience if you haven't awkwardly bumped into someone from your course in the waiting room.
H-Hallam Nation 
If you go to Hallam and don't go to Hallam Nation at least once you're doing it wrong.
I- The IC
Remember the days when the IC smelt like sewage? Oh well, at least you could gaze at your crush and distract your mates from their essays.
J- John's Van
The man, the myth, the legend.
K- Kelham Island
Home to Yellow Arch Studio, Cutlery Works, and Peddler, there's no excuse to miss Kelham Island.
L- Leadmill
Sheffield's longest-running venue has Leadmill Friday, concerts, Sonic Saturdays, comedy clubs, and Silent Discos. If you fancy experiencing real, pure chaos, go to the nearby McDonald's after Club Tropicana.
M- Meersbrook Park 
One of Sheffield's 60 parks, Meersbrook park has the best views of Sheffield.
N- Notty House
Hands down the best pies in the city.
O- Owen Building
Hallam's main entrance, that also happens to look like an office block.
P- Pop Tarts
You haven't had the full Uni of experience if you haven't begged for a Pop Tarts ticket on Facebook at 9pm on a Saturday.
Q-Victoria Quays
Everyone knows they exist, but few have actually explored Victoria Quays.
R-Roar
Yeeting a VK at Roar is basically a spiritual experience.
S-Sheffield
Obvs.
T-Tank 
Tank and Tuesday Club are home to some of Sheffield's filthiest student nights (in a good way, we promise). Take your pick wisely.
U-The University Arms 
The pub on Uni of campus which we all know is there but have never really gone in.
V-Varsity 
Varsity is the biggest event of the year and you MUST get a ticket to the Ice Hockey
W-West Street 
A bar crawl down West Street is simultaneously a rite of passage and a one-way ticket to the worst hangover ever.
X-Xmas Market 
Yes we know, it's not technically an X – but if you've got a better suggestion, let me know.
Y-Yellow Arch Studios
Birthplace of the Arctic Monkeys, Yellow Arch Studios is a must-visit.
Z- Zero One One Four 
If you've ever rung anyone in Sheffield, from your fave takeaway to the sexual health clinic, you probably recognise this number.
Other stories: