We spoke to the owner of Sheffield's 'Cats of Crookes' Instagram account
It's the daily serotonin boost you didn't know you needed
Since it started back in the first lockdown, the Instagram account Cats of Crookes has gained over a thousand followers. With over 70 fluffy friends on the page, it's always there to give us a well needed serotonin boost during dreary lockdown days. Recently, we got the chance to interview the Sheffield student behind the account to find out everything you need to know about Cats of Crookes.
How did Cats of Crookes start?
"Over the summer I went on a lot of local walks, and in doing so I met a lot of local cats. I usually try to say hello, but cats actually hate me (I think they know that deep down, I'm a dog person) so often the best I get is a photo – I ended up with a whole album full of stranger's cats! The Instagram page started after a joke with a friend, but also as a way to document the furry friends I came across on my government mandated daily exercise."
What will happen when you graduate?
"I've not given that much thought – I'm on a long course so won't graduate for several years yet, and when I do I may stay in Sheffield! If not, a lot of the posts are submitted anyway, so it shouldn't be a problem."
Do you have a lot of submissions? Do you post all the submissions you get?
"Yes, I get quite a few, and I post them all. That means the queue is pretty big and it often takes several weeks for a submission to be posted, but they will all get there eventually (even if they're not strictly from Crookes…)"
We've noticed a lot of the cats are named. Do you make the names up or are they actually their names?
"If they're named, it's the one they were submitted under – sometimes students have nicknames for cats who visit them, and sometimes it's their 'official' name. Sometimes there's beef in the comments about what a cat's real name is, and I love that."
My personal favourite posts are when they're moody or chonky cats. Do you have a favourite cat/post/type of cat?
"I like the artsy photos I get – there are some very talented cat photographers out there! A fluffy cat in a sunny garden is probably my favourite. Though sometimes the messages they come with crack me up as well."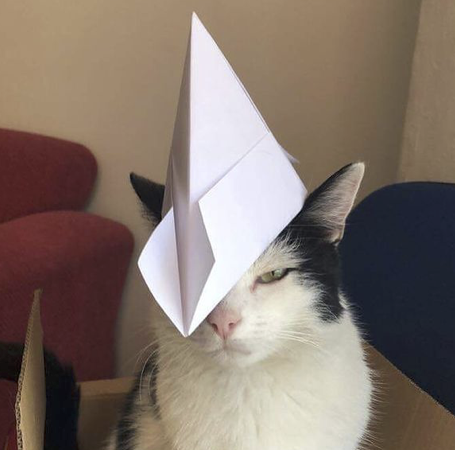 What do you do if you get submissions of the same cat? Does that happen a lot?
"To be honest, I can't tell one cat from another similar looking cat. I know there are a few repeat submissions, but I post them anyway – it's nice to have some recurring favourites, and some of these guys lead real double lives!"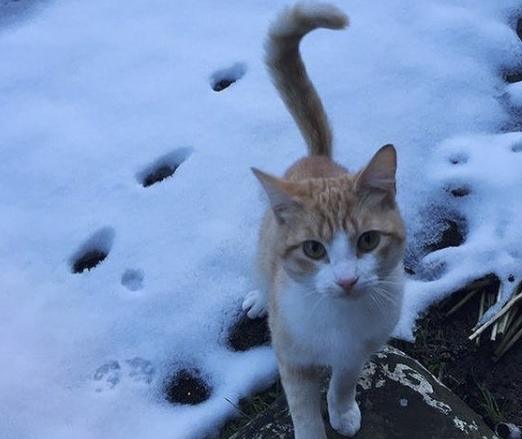 Any tips for getting photogenic cat pics to be featured?
"Lighting is so important! Take photos outside, or by a window – and I love when you can tell a little bit about a cat's personality from a photo, whether that's their expression or pose, so don't be afraid to experiment a bit. It's easier to get good photos from closer up, but as I mentioned earlier I'm not the person to be giving advice on how to befriend cats."
The response and engagement with the page is largely from students, is this something you expected? Did you expect the page to take off like it has?
"I didn't at all – for several months I had about 10 followers, all people I know, but then a housemate posted a Sheffession about the account and it blew up a bit. I never expected so many people to be so interested in my odd little lockdown hobby, but I'm glad it brings a bit of joy to people's feeds!!"
In true Tab fashion, we've devised an extremely scientific quiz so you can see which cat you are. Are you Harcourt Road cat, Mr Skip cat, or maybe even Tabby bin cat? Please don't be upset if you're not Ginger Spice.
Follow @CatsofCrookes on Insta to see all the local furry felines.
Other stories:
All images credit to CatsofCrookes on Insta