This list will accurately determine what your fav Sheff clubs and pubs say about you
If your go-to is Code then you have no music taste
One of the main reasons a lot of us love Sheffield so much is the extremely versatile range of pubs, clubs and nights out that it offers.
Whether it is a pub crawl down West Street or spending your loan on special guest DJs in Tank, there is something for everyone.
Through months of extremely scientific research and statistical experiments, we have made this list to answer that all-important question – What does your personal favourite truly say about you?
The Leadmill
You enjoy being labelled as 'indie' just a little too much and you'd honestly rather die than have anyone think that your favourite Arctic Monkeys' song is 'Fluorescent Adolescent'. 
You've spent at least 75 per cent of your student loan on the photo booth and you have a whole wall dedicated to Leadmill snaps.
You don't even mind the long queues at the bar because at this point you'd wait an eternity and pay a fortune for a drink just to be surrounded by like-minded others who also get turned on to the first few chords of September by Earth, Wind & Fire.
Code
You are either wearing your fave boohoo bodycon dress or a pair of black skinny jeans and a North Face t-shirt you blew your student loan on. You have no discernible music taste and just like whatever is popular and you have at least three selfies with the photographer, Leo. 
Whenever there is a themed night that involves a Chaser or Phil Mitchell you plan your whole week picking the best outfit to make sure the photo can be posted on all your socials. We all have passions, I suppose. 
Corporation
You most definitely like to define yourself as 'alternative' with your brightly coloured hair and jeans that have those chains on the pockets. 
You pretend you like Corp for the variety of music in the different rooms but really you love standing in the rock room all night screaming along to My Chemical Romance and reliving your teenage emo days because that's the last time you truly felt something.  
Whenever someone mentions a blue pint you scoff and let everyone know that the *insert colour here* pints are waaaaay better, just so everyone knows you're a Corp pro. 
Tank
You've heard yourself say the words "no, I don't need to be off my face to enjoy it here, it just helps".
You get really, really mad when one of your friends who isn't into house music complains that the DJ you just paid £25 to see here sounds exactly the same as the guy who usually plays the £1 entry slot on a Monday.
You are holding a glow stick.
Foundry
If your fave place to go out is Foundry then choose your character…
Pop Tarts fanatic: You love a VK so much that you don't even mind one when someone yeets one into the back of your head. You definitely drive a Fiat 500 and get Lemon and Herb at Nandos (even that can be too spicy for you). You embrace and enjoy the cringe things in life which is fine but to be honest you probably wouldn't know a good night out if it slapped you across the face.
Roar enthusiast: We get it. You play a sport. You probs only even go to Roar to remind everyone of this fact. You're definitely the laddiest of lads and wear it as a badge of honour that you've got the second biggest dick in your friend group (of course you measured them, how else would you know who is the ultimate lad?) 
Either that or you go to Roar purely to try and pull one of these laddy lads because you love a rugby lad and aren't ashamed to feed their ego for a shameless Wednesday night shag.
Crystal (Hallamnation)
You're on at least two sports teams, you have one of those beer bottle displays in the window of your room, and you're really excited for Love Island to come back.
If you're a guy, you have an Insta full of gym 'progress pics', if you're a girl then you definitely have a photo with those Dirty Martini angel wings.
West Street Live
If your favourite night out in Sheffield is West Street Live then you are definitely over the age of 21, you aren't quite ready to let go of your 18-year-old self who went out twice a weekend but you also have enough self-respect to do this around people of similar age to you. 
Alternatively, you stayed out way too long somewhere else, you lost your friends, so you had the great idea of going to WSL to have a bloody good dance with those mums on a work night out. Fair play. 
Molly Malones
You're just here for a good time, and people's opinions on where you do that don't matter to you. You probably own some Superdry clothing, but that's okay. Your favourite time of the year is the North v Midlands v South Bar Crawl, you still wear the t-shirt as pyjamas to this day. In fact, you're probably wearing it right now. 
Top tier West Street, well done.
Tiger Works
To you, a night out just isn't a night out without at least a few £5 rounds. You spend a good 45 minutes of your night taking mirror selfies next to the toilets, making sure to get the best angle that shows off your Oh Polly dress the best. Either that or you stand next to the bar all night drinking a beer in your skinny jeans and white shirt that your mum or housemate ironed for you.
Fire Pit Rocks
You genuinely believe that £9 double vodka will impress whoever you're trying to pull. You spent the taxi ride over perfectly lining up the strands on the rips of your spray-on skinny jeans so that your 'boys night' Snapchat story will look perfect.
You really want to go and play on the Wiis near the toilets but you're scared your mates will rip you for it.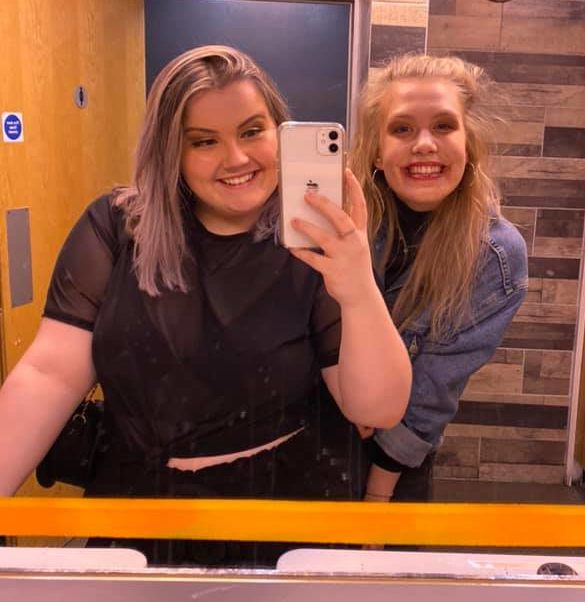 Players
If this is your favourite place to go out in the entirety of Sheffield then you are the absolute definition of a local. 
You spend all week planning your beauty routine to make sure your hair washing and tanning schedule are synced up to your Saturday night at Players, just to spend the whole night giving dirty looks to anyone who stands too close to you. 
You care a lot about how you look on Instagram and spend at least 20 minutes editing each individual story post the morning after. You probs even have a list of optimal times to post. Just chill, have a shot.
Viper Rooms
Your version of 'jeans and a nice top' almost always involves those lacy bodysuits in every colour imaginable. 
You're essentially keeping Missguided and PrettyLittleThing in business and you definitely post your new clothes on Insta thanking the brands like you're an influencer. 
You've either captioned a photo of a pandora ring and roses with 'the boy done good' or you're the boy who did good – either way, you're basic but you love being that way so fair enough. 
Walkabout
Has everywhere else closed down? Is this the last place on earth offering a drink and an average night out? No? Then get a life, Walkabout is no one's favourite. 
Pop World
Look, we all love a cheesy pop banger as much as the next person but it's not a personality trait to base your whole night on them. Yes, it might be fun to sing along to an S Club classic but you're an adult now, just stop. 
The only acceptable reason to be in Pop World is if you're in there because you're a Fresher at the block party and the queue for everywhere else is too big.
Ben Hunstman and Sheaf Island
It is a truth universally acknowledged that these two Wetherspoons are the best in Sheffield so congratulations on your solid opinion. However, if your favourite place out of everywhere in Sheffield is honestly a Wetherspoons then you honestly just need to get out more. There is more to life than middle aged men and having to walk up ten thousand stairs for a piss. 
Francis Newton and Waterworks
If either of these two Wetherspoons are your favourite then… wow. You are either a giant, raving Tory complete with a summer home in Cornwall and pheasant hunting at the weekend or you are so detached from reality that at this point you'll drink anywhere. 
The Washington
"Yeah, Arctic Monkeys' importance to Sheffield is way over-emphasised, I'm more of a Jarvis Cocker man, myself."
"Have you heard this new band? Well, I call them a band, it's more spoken word over a contemporary jazz instrumental. Well, I call it spoken word, it's more like mumbling."
Roll your jeans down.
The Nursery Tavern
Are you even capable of having just one drink or is "Tav for one?" going to be an eternal lie you tell yourself on the daily? 
If you live on Eccy road then you are definitely a regular here, and forgetting your Tav card honestly feels like you've left a small piece of your soul behind. At least flirting with the fit people there may heal it. 
Whatever your fav Sheffield haunt is, we wish all students a safe return to the Motherland.
Other stories recommended by this writer: