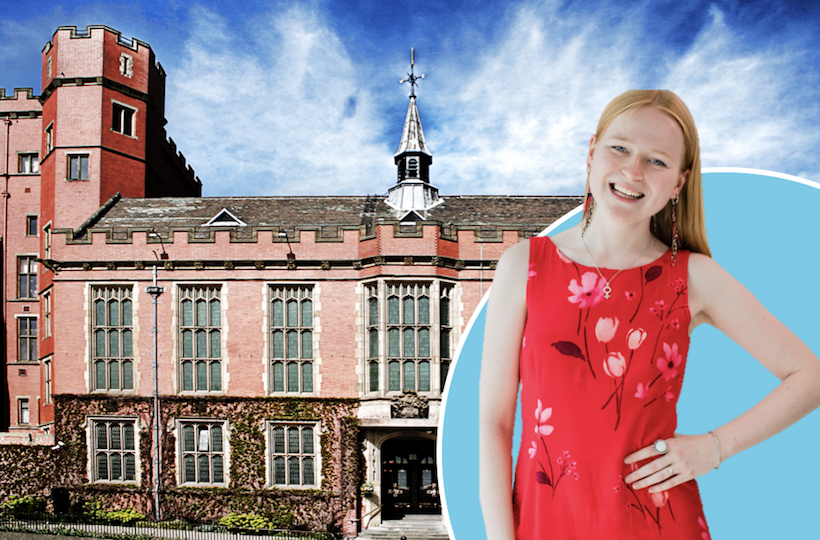 Universities are a 'hostile environment for women', Sheffield SU officer claims
She wants a feminist revolution on campus
Universities are a "hostile environment" for women, a Uni of Sheffield students' union officer has claimed.
Rosa Tully, the women's officer, made the remark in a scathing speech defending striking lecturers, and accused bosses of failing to challenge a "sexist and racist climate" on campus.
It comes as lecturers enter their third week of industrial action at 74 institutions today, wreaking havoc on students' degrees.
Members of the University and College Union (UCU) are in a row with vice-chancellors over working conditions, pensions and the gender and ethnicity pay gap.
Tully, addressing activists on the steps of Firth Court last week, demanded students support the strikes and called on feminists to "transform" campus into a "radical space that allows us to (re)define labour and learning relationships".
"We stand in solidarity with the strike because we know that universities are still a hostile environment for women, queer people and people of colour," she said.
"Across the sector, sexism, harassment and racism are still not being taken seriously. These exist on a individual and structural levels. Universities should be places to challenge the sexist and racist climate not reinforce our structural vulnerability."
The latest official figures show that 49 per cent of Sheffield Uni's workforce, and 40.2 per cent of highest earners, are female.
The gender pay gap at Sheffield is 10.7 per cent – some 10 points lower than the average in the education sector.
Reacting to Tully's comments, a third-year Sheffield Uni student, who wanted to remain anonymous, said: "This is, yet again, a bit strong from Rosa Tully. One wonders, yet again, whether she actually consults students before she goes on these rants."
Tully, an ardent socialist, is staging a "feminist picket" on March 9 in support of the UCU's demands, as Sheffield SU continue to lobby for students to back the walk outs.
But it falls on a backdrop of mounting student anger over the loss of teaching time. Thousands in Sheffield have signed petitions for compensation, a student is suing the uni for a £3,000 refund, and 60 per cent say they oppose the strike – the third in two years.
Tully is the outspoken spearhead of a series of "anti-racism" campaigns at Sheffield this year – including paying students to police so-called "micro-aggressions", and trying to ban sombreros – that students and commentators have slammed as an assault on free speech.
Last month she launched a further policy that requires security to remove students from Foundry club nights immediately if a fellow student accuses them of harassment.