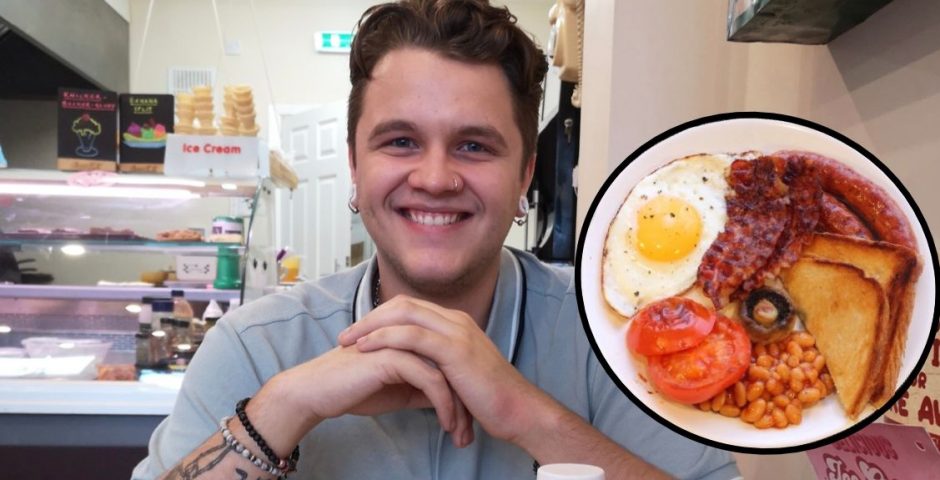 Fry-up Friday: We searched for the best hangover cure Full English in Sheffield, just for you
Forget Brexit, think breakfast
Have last night's Jägerbombs soaked in a bit too far? Has West Street taken its toll? Has Club Trop LITERALLY killed you? Don't lie, you're feeling shit and need a remedy.
Hello, Fry-up Fridays. It's the best guide on where to get your best fry-up fix in Sheffield. Every fortnight we're going to give you a comprehensive fry-up review on everything from quality to price, and service to that all important greasy spoon factor. Look, we're only bloody doing it for you!
Me and my associate Mr. B will try one veggie fry-up (we've got your backs millennial "snowflakes") and one traditional meaty fry-up. You know the one, bright red tomato sauce vessels, full of builders and men probably called Ronnie, the sort of place Danny Dyer pretends to go. So here we go with week one…
Where is it?
Kicking off fry-up Fridays in true fry-up fashion is Porky's. Situated on the charming Barber road, a hub for UoS students, Porky's set themselves up as purveyors of pork and all things Sus Scrofa Domesticus. And that is exactly what they do. A quick glance at the menu and immediately we know we've come to the right place.
Tell me about the menu?
You've got your traditional fry-up in three different sizes and a veggie option, all reasonably priced, ranging from £3.50 for a small to £6.95 for the 'supersize'. We order one large breakfast and one 'veggie brekkie'. We're asked if we want tea or coffee with our breakfasts… jackpot. Porky's do one of the most important things when it comes to fry-ups, and that is provide a free hot drink with said fry-up. Now they may have lost a tea bag and some hot water in the process, but what they have gained is my lifetime adoration and customer loyalty.
Drum roll… the breakfast is here !
When our breakfasts arrive, it seems it is not only our stomachs which are treated to a feast, but also our eyes (I must remember to brush them afterwards). The quality of the food is outstanding, and they actually know how to cook a fresh tomato unlike spoons. The veggie option is pretty impressive, sporting Linda McCartney's personal sausages (don't tell Paul), fried eggs, beans, tomato, hash browns, mushrooms and some cheeky sautéed potatoes.
Mr. B's breakfast is also a tour-de-force of cooked goods, with all the above-mentioned ingredients, save Linda's lovely sausages of course, swapping them for regular old pork sausages, bacon and black pudding. When questioned on the quality of his breakfast, Mr. B had this to say: "The salted pork is particularly good."
The greasy spoon factor?
The quality of service is also excellent, and in regards to how greasy the spoon is? Its pretty greasy but it just misses out that overall greasy spoon aspect. This isn't necessarily a bad thing, me and my associate Mr. B are the sort of vagabonds who lurk around fruit machines drinking bitter, but I'm sure we aren't the only ones who appreciate that classic greasy spoon feel. Digressions aside, it a slightly upmarket greasy spoon, not quite Marks & Spencer's, but not quite Farmfoods, probably slap bang in the middle, maybe Morrisons.
The verdict?
I've probably set the bar high with Porky's, but also set out the blueprints of what a decent fry-up looks like in my humble opinion. It ticks pretty much every box, quality of food, value for money, quality of service and although it just misses out on that defining greasy spoon criteria, the ambience/atmosphere is top quality.
Five stars. All round winner.
Don't forget to pop back in two weeks (1st November) for another fry up. We got you.