A Sheffield housing estate has been named after a Woman of Steel
It's called Slingsby Place, after local legend Dorothy Slingsby
A new social housing development in Manor Top, Sheffield has been named after a local legend in remembrance.
The estate is called Slingsby Place, after woman of steel Dorothy Slingsby.
Dorothy, well known across Sheffield, was one of the leading women to get official recognition for keeping the steel works producing during World War Two. She also devoted a lot of her time volunteering In the Manor Park area well into her 90's.
Dorothy was said to have danced in the street with joy when the Women of Steel statue was unveiled in Sheffield city centre. She sadly died on Christmas Eve in 2016, aged 95.
Dorothy's son, Barry Slingsby, 49, from Northamptonshire said: "I received a call from a Sheffield councillor around 12 months ago about Slingsby Place. The idea came just after Mum's funeral.
"Mum would of appreciated the ethos behind Slingsby, after all it was affordable council housing that allowed her young family to have a home of their own nearly 70 years earlier. She was the first tenant in our house on Manor Park Crescent, and lived there from 1951 to 2017."
Barry described his Mum as an 'ordinary woman who led an extraordinary life'.
Clare Oliffe, 37, project coordinator at South Yorkshire Housing Association said: "Dorothy sounds like she was a remarkable woman who contributed in many ways through out the war and locally in the Manor area with volunteering.
"She would be pleased to see what is happening at the development and the contribution it's going to make for local people there, providing affordable housing that is good quality."
South Yorkshire Housing Association have built 20 houses and 8 flats designed by Proctor and Matthews Architects for affordable rent following the housing crisis in the North.
The development was completed in September and residents are now happily settled.
One resident of Slingsby Place said: "My home is spacious and I really like the design."
Other residents expressed how friendly and welcoming the community surrounding Slingsby Place is.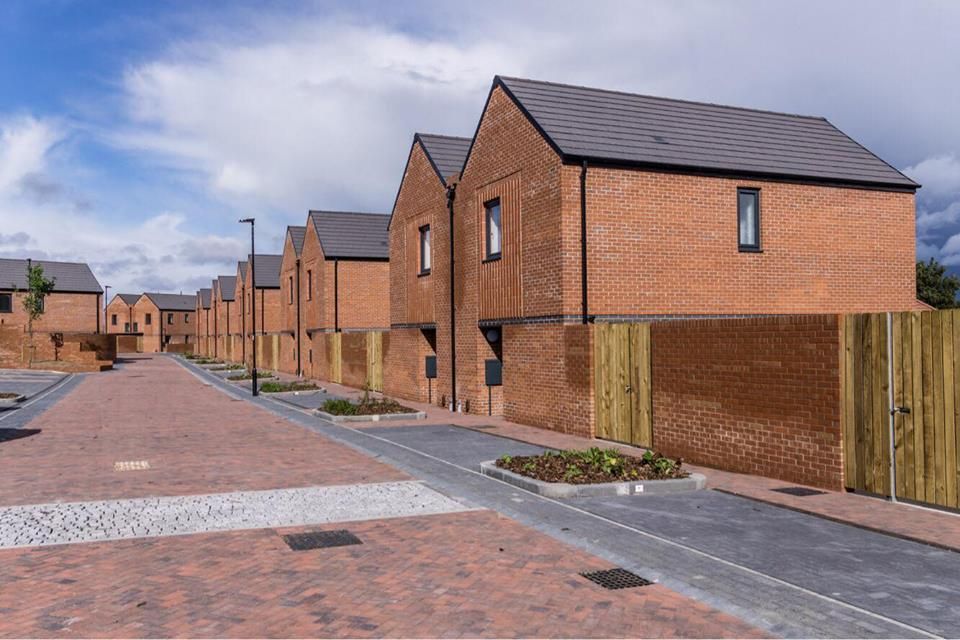 The Government's target for the UK is to build one million new homes by 2020.
In the year 2015/16, 3,400 homes were built in the Sheffield City Region (SCR). The Growth Plan estimates that 7,000 to 10,000 new homes are needed each year to support economic growth.
In the SCR new home proposal it highlighted that the region needs to double or even treble its efforts to achieve the Growth Plan target – and Slingsby Place is a step forward in meeting the demands of affordable housing.
Image credits: Darren Proctor