Sheffield Clubbers of the Week: Heatwave Special
It's perfect weather for throwing shapes
This year, summer actually means summer. For the first time in forever, the English weather is well and truly pulling through.
Naturally, the entire nation has pretty much lost its ability to function. We're all busy day drinking, using Snapchat's temperature filter, and still laughing at Germany crashing out of the World Cup in extra time.
So it's no surprise that the sizzling sun has inspired locals and students that are still in Sheffield to hit the town and get their groove on. So get your Factor 50 at the ready for this week's 'hottest' club pics.
PDA of the Week
They were brought together by their love of the humble orange pint.
Family Portrait of the Week
Some things bring generations together and Leadmill is one of them.
Height Difference of the Week
Researchers genuinely found out that couples with the biggest height differences have the best relationships.
Happiest Clubbers of the Week
When you realise there hasn't been a cloud in the sky for the last 23 days.
Gun fingers of the Week
"All my 4×4 ravers, all my bassline skankers."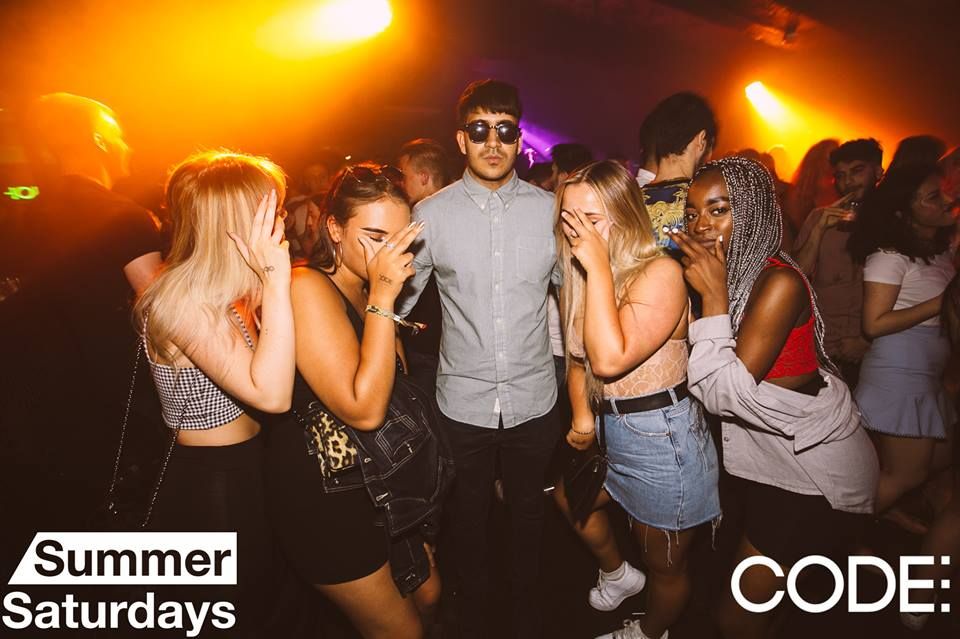 Plumber of the Week
So this is what Mario gets up to at weekends.
Spillage of the Week
When half your vodka orange is down your T-shirt but you don't care because FOOTBALL'S COMING HOME.
Foodie of the Week
Sampling the haute cuisine of the Corp smoking area.
High Quality Photoshoot of the Week
Great effort there guys, nice clear pics.