Vote for your Sheffield BNOC of 2018 – Group Three
The final isn't too far away
The votes are coming in thick and fast for the last two groups and now we're almost in the home straight of the final group, so here's your penultimate group of your BNOC nominees for 2018.
If you've missed out on voting for the last two groups, don't worry. You can still vote here.
Will Saxon
If you've captained the Uni Of Football team to last minute victory at Hillsborough during Varsity, you're already a pretty big name on campus as it is, especially with the ladies. However, this Economics third year keeps himself seen around uni, never missing Roar or a Pop Tarts night, getting through a few VKs in the process, although he's apparently "too well known" to even set foot in the IC. His drunken antics once led him to let himself into his neighbour's house, much to his and their shock and surprise. So give this reigning Varsity champion a vote below if you know him.
Luke Hawtin
You know the guy on campus with the grey beanie? Yeah, that's Luke! Although he wasn't successful in last year's BNOC, he's been nominated again for round two. He ran for Activities Officer this year (remember the "Supportin' Hawtin" campaign?), where he came third and is the president for the Music Players' Society. His band Cora Pearl are taking Sheffield by storm right now, and when he's not on stage, he's hitting up Tuesday Club or is pulling whilst dressed as a fairy. Give him and his beanie a vote at the link at the bottom of the article.
Megan Roberts
One of our only first year nominees of this year, Megan is a Drama student at Uni Of. She's taken part in a lot of productions in her first year in Sheffield, racking up involvement in seven this semester alone! She's described as a "ray of sunshine" by the person who put her up for the nomination and this seems to be the general consensus by everyone who meets her. Although her lack of a passport does mean that she can't travel abroad, Megan isn't too bothered by this as she's planning to swim to Australia according to the nominator. So…good luck with that.
Sam Wickett
The Uni Of Hockey captain has been nominated for this year's BNOC, and if his hockey credentials weren't enough, his mates think this will help him find a girl if he ends up with the BNOC title. After a couple of unsuccessful couple of years of looking, they are hoping that someone will be able to accompany this stick-wielding Economics student. Roar is a favourite of Sam's, and will quite happily carry on the sesh after going to sleep in Bar One after a heavy night, using his socks and shoes as makeshift pillows, lying unnoticed until kicking out time.
Phil Hobbs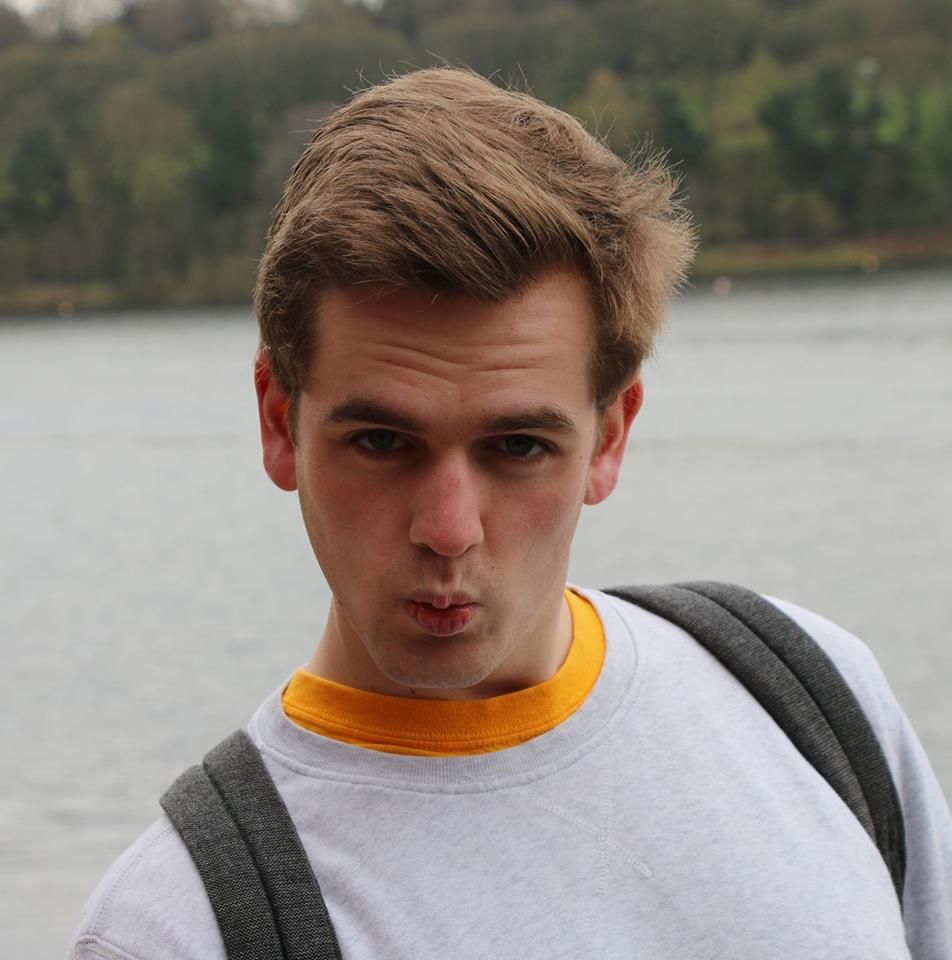 Phil is our last nominee in this group. This candidate is another one of the few first years to be put forward for the Sheffield BNOC 2018 title. He's recognised everywhere he goes, never being able to wander out the house without at least five people stopping to talk to him on the way to his destination. He's well known amongst his friends as the guy who relieved himself outside his front door as he couldn't hold on much longer. So, if you know this doorstep fouler, give him a vote below.
Click here to vote for your BNOC of the group. Keep an eye out for the final group of BNOCs to be announced before the end of the week.
Cover photo taken from Jump Around Facebook page