Vote for your Sheffield BNOC of 2018 – Group Two
Stop revising, get voting!
BNOC season is well underway and to help with your exam procrastination, we've got another set of BNOC nominees to take a look at and help them towards making the final of Sheffield's Biggest Name on Campus for 2018.
If you missed voting in Group One, you can still do so by following the link here.
So, without further ado, here's the nominees for Group Two.
Rebecca Lowes
Economics student Rebecca is first up in this group. After spending three years in Sheffield, she's become a social hub whether it's on a night out or in the library. Being known by almost everyone on campus, she can't go anywhere without bumping into someone she knows, although this can be a hindrance to her mates as they normally lose her within ten minutes of going out due to her array of friends and acquaintances. So if you know Rebecca from your library or Sheffield club visits, give her a vote below.
Harry Tomlinson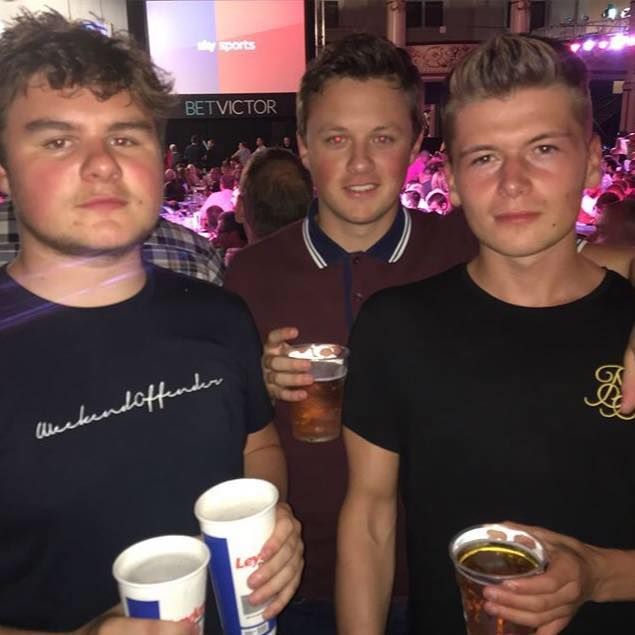 Our second nominee is third year History student Harry. Not only has he been put forward as Biggest Name on Campus, but is apparently the biggest name at West Street Live, being known by every member of staff at the club. As well as keeping the Springvale pub afloat, he is also quite innovative when it comes to attempting to get free entry to Pop Tarts by hiding in the toilets for an hour before the club night opened. However, the bouncers clocked on and his attempt was swiftly put to an end.
Louise Philcox
You can no longer turn down a night out because of an early start at uni after reading about Louise. The Biomedical Science third year has consistently made it in for a full day of uni on Thursdays after heavy nights at Roar or Corp and losing a shoe is no reason to slow a night out down either, as a plastic cup once sufficed as a suitable replacement for her once in Code. According to her friends, she's either completely sober or flat out drunk on a night out, the latter leading her to get off with seven different people on a night, thinking it was the same person every time.
Jack Wells
After leading the Uni Of Archery team to victory in Varsity last year, the Chemical Engineering student has made a name for himself as the 'King Of Cramming', usually starting revision for exams fourty-eight hours before and still managing to gain a first. When he's not firing arrows at Hallam students or intensely revising, he's been known to sleep outside his front door following a night out when he has forgotten his key and has accidentally driven on the wrong side of the road in the city centre, leading him to reverse back down the road with a police escort and be breathalysed.
Greg Brown
The final nominee is Greg, a Biomedical student (perhaps, even the person who nominated him isn't overly sure) in his second year at Uni Of. An organiser of Refugee Rhythms and a committee member for Student Action for Refugees (STAR), he's well-known for his involvement in these projects. Also a promoter for Yellow Arch, Hope Works and Night Kitchen, to name just a few, he's certainly a name that a lot of Sheffield folk will know. If you've seen Greg about at these venues or his involvement in these great projects, give him a vote.
There's Group Two, now click here for your favourite BNOC and see if they make it to the final. Group Three is coming up very soon.