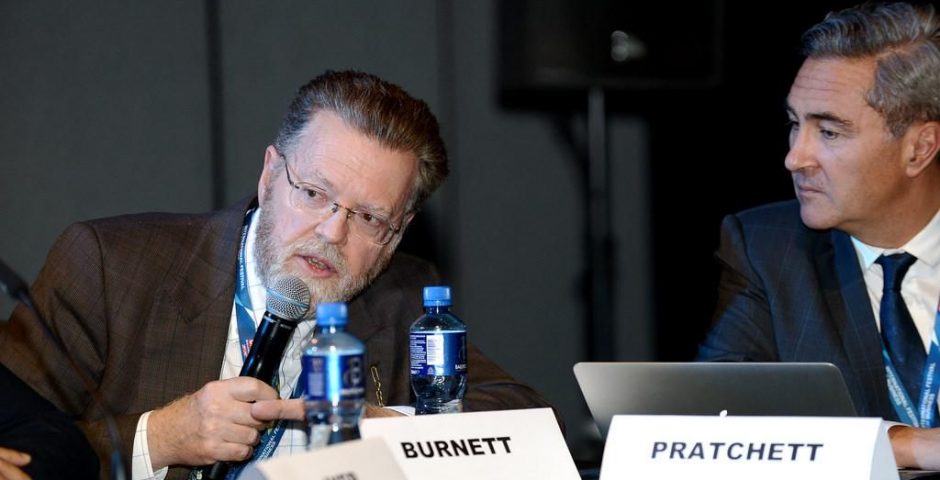 Breaking: Sheffield Vice-Chancellor, Sir Keith Burnett, to retire
He will leave his post 'in the coming months'
The University of Sheffield's Vice-Chancellor, Sir Keith Burnett, will be retiring from his post after over 10 years.
The Chair of the University of Sheffield Council, Tony Peddler, today announced Sir Keith's desire to leave his post in the coming months.
Sir Keith became Vice-Chancellor in 2007 and was previously the Head of the Division of Maths and Physical Sciences at the University of Oxford.
He co-founded the award-winning #WeAreInternational campaign in 2013, and was knighted for services to science and education in the 2013 New Years' Honours.
Tony Peddler stated: "The transition to a new leader is a very important time for any organisation. Over the coming months, we will undertake the process of identifying the right person to guide and inspire our great University.
"I am grateful to Sir Keith for facilitating this process by agreeing to keep his retirement date flexible to enable us to select and recruit the best successor.
Sir Keith also commented: "I am truly honoured to have been given the opportunity to lead the University of Sheffield over this past decade. During that time, I have met many inspirational staff, students and alumni around the world, and I am proud to have represented them here in the UK and overseas.
"There could be no greater privilege than to help talented young people in our own locality and right across the globe to achieve their own educational potential and to see our scholars do real good across the world.
"As we enter this period of transition, I am now looking forward to helping secure the opportunities we have begun to develop and to prepare to hand over the responsibility of leadership to whoever is chosen to be the next Vice-Chancellor. That individual will inherit a legacy of public education which began with our University's founders – the people of Sheffield themselves. I am sure they will find this is a powerful inspiration, just as I have."
Sir Keith has previously come under criticism for his large salary – almost three times as much as Theresa May's at £420,000 per year, and a parody Facebook account was made in 2015 by Free Education protesters.