'I am not sure how long I will last': The Sheffield student locked up over Christmas for overstaying his visa
He is being held in a facility where four people died last year
A dirty cell with no toilet, no regular food and no medication for his flu. These are the conditions being faced by Ahmed Sedeeq, after he was locked up over Christmas for accidentally overstaying his UK visa which the Home Office initially told him was still valid. His friend Alvin, who visited him yesterday, tells The Tab his room is "tiny and dirty".
Ahmed is facing deportation back to Mosul in Iraq, despite being a hardworking PhD student at Sheffield. He fled in 2013 to escape ISIS.
"The situation is quite bad," said Alvin Pastore, a close friend who has started a petition for Ahmed which now has over 8,300 supporters. Ahmed is being held at the Morton Hall facility in Lincoln, where four detainees have died since December 2016.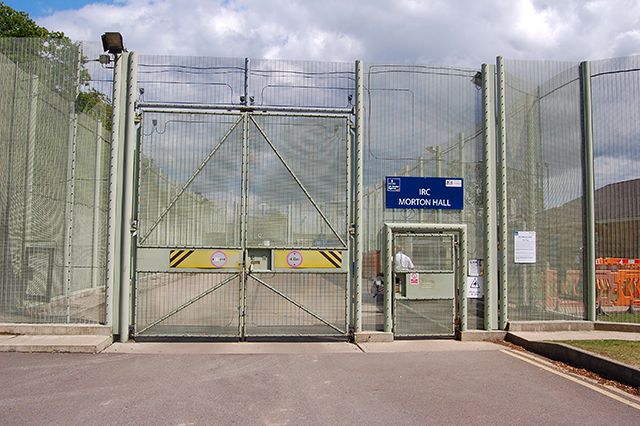 Ahmed told Alvin that he is yet to sleep properly after being detained. The room in which he is being held is "tiny and dirty", with a very thin mattress that gives him body ache in the morning.
Alvin claims that Ahmed is now quite ill, with a sore throat and showing flu-like symptoms, although he has not got any medication.
Alvin said "the entire place looks really bad" and as a visitor he had to leave everything behind and was only allowed to take his ID card into the centre.
Ahmed was late for lunch one day in the detention centre, only to be told it was shut and instead eating a piece of bread that he had found. Ahmed only has a calculator phone and is being kept in a room without a toilet.
An open letter has also been signed by over 160 academics demanding the University of Sheffield reinstates Ahmed's university email account, which has been closed down, and provides him with documents needed for his asylum case.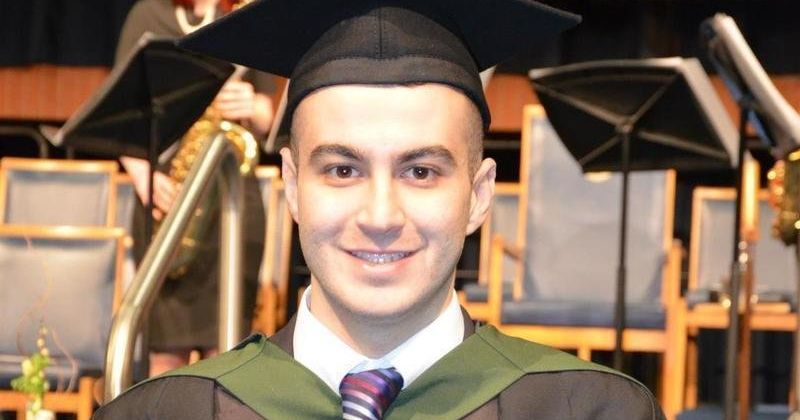 "Ahmed is a student, not some dangerous criminal. He has signed in with the Home Office every Monday morning at 8am since 2014. Only once could he not attend as he was in hospital, but went the day after."
Ahmed wrote an emotional letter to supporters yesterday, which reads:
"I would like to thank every single one of you for all the support. Without it, I wouldn't have lasted so far and I send you my love back.
"I'm grateful for all the effort done so far. I know your intentions are genuine regardless of the method. However, the stress started getting to me and started affecting my physical and mental health.
"The conditions in the detention centre made me better understand why so many people took their lives in here. I'm trying to stay strong but not sure how long I will last.
"If you are the University, Home Office, an MP, a person or an organisation and you think you can help, I am reaching out to you not to hesitate in doing so. Knowing that you might not only save a dream but a human life.
"I would like to thank you for your time & effort and most importantly the kind human that you are. Thank you for being my only hope in this hopeless place."
In his time at the University of Sheffield, Ahmed has spent over £57,000 on fees, plus four years' worth of rent and living costs. He is described as always being there for those around him and having integrated well.
A petition pleading for Ahmed to stay in Britain and finish his PhD now has over 8,300 supporters. Over 160 academics have also signed an open letter demanding the University of Sheffield reinstates Ahmed's university email account, which has been closed down, and provides him with documents needed for his asylum case.
Ahmed's social media profiles reveal he is a passionate football fan, supporting Real Madrid, with a soft spot for Disney films. He also runs a YouTube channel on which he reviews Apple products, a natural extension of his PhD in Software Engineering.
As an atheist, Ahmed's life would be at risk if sent back to his hometown of Mosul, which was declared the capital of the so-called Islamic State (IS) group a couple of years back. Recent years have been difficult for him, and he has lost his father and other family members in the violence.
A Home Office spokesman said: "When someone has no leave to remain in the UK, we expect them to leave the country voluntarily. Where they do not, we will seek to enforce their departure.
"Detention and removal are essential parts of effective immigration controls. It is vital that these are carried out with dignity and respect and we take the welfare of our detainees very seriously.
"Healthcare in all immigration removal centres in England is commissioned by NHS England. Anyone who becomes ill while in detention has access to health care facilities, and can see a GP if required."
An updated statement from The University of Sheffield reads: "The University of Sheffield is aware of the detention of Ahmed Sadeeq in relation to visa compliance.
"Our Student Support staff have been in regular contact with both Ahmed and his solicitor since we were made aware of the case some weeks ago, including liaising with his legal advisors over the Christmas period.
"The University is committed to ensuring our community is open to scholars and students from across the world. However, we are unable to comment further on the specific details of the case at this time."