The ultimate Sheffield Advent Calendar
Nothing says Christmas quite like Corp
2016 may have been a complete shit show, from Brexit, to every beloved celebrity dying, to Toblerones shrinking but that's not to say your December should be equally as rubbish.
Here's our official Sheffield Tab advent calendar of events and merriment scattered around the city every day in the run up to Christmas. 'Tis the season.
1st – Carver Street James Lock from TOWIE Xmas Party
First up on the advent calendar is the cheekiest event, with a guest appearance by Lockie at Viper Rooms, Paris and BBS for Monday night's Quids In. Post your name on their Facebook page for £1 entry, then whack on your most festive turtle neck and blazer, or sparkliest dress and heels for a naughty night.
2nd – Night markets – Peddler and Hagglers
Peddler Night Market returns for a festive special this month. With mulled wine and whiskey tasting, expect a classy festive evening on top of all the usual street food deliciousness. If you fancy heading somewhere a bit different, Hagglers Corner on Queens Road are also hosting a night market that evening. It is a bit further out than Peddler, but this is Hagglers first ever night market; not one to miss if you want to go before it gets popular.
3rd – Victorian Christmas Market at Kelham Island
Kelham Island's 24th Victorian Christmas market will feature over 120 stalls. It also promises a fairground, live music and a grotto. For some seriously festive Dickensian vibes, this isn't one to be missed.
4th – Girl Gang Christmas Market at The Moor
Girl Gang Sheffield are hosting a Christmas market featuring 20+ female artists and businesses. There will also be workshops in everything from wreath making to vegan cake making. Make sure you check out their Santa's Grotto, where you give Santa the presents, that are given to local charities. Don't miss the chance for festive selfies in the photobooth either.
5th – Bar One's Christmas burger food challenge
Back for another year is Bar One's legendary Christmas challenge. It takes a brave soul to take on, a burger made up of 12 ounces of turkey meat, 700g of stuffing, bacon, at least 15 roast potatoes, more sprouts than you could count and a whole herd of pigs in blankets, accompanied with a pint of gravy.
Last year only one out of 50 competitors completed it.
6th – Crooked at the Harley
Red Brick Events presents its very first night at The Harley, with a delightful mixture house and disco music to get you into the spirit. Tickets available online or on the door: £4 before midnight/£5 after midnight. Plus, all ticket sales go to funding Enactus Sheffield's social projects.
7th – Home Alone screening at Film Unit
Head to the University of Sheffield's award-winning film unit on the 7th for a 90's Christmas classic, Home Alone. Tickets are £3.30, so bring the mince pies and watch Kevin McCallister booby trap a pair of dopey burglars. Merry Christmas, ya filthy animal.
8th – Bar One Christmas Karaoke
What better way to spend a Thursday night then screaming 'you scumbag you maggot, you cheap lousy faggot' as you mimic The Pogues at the top of your voice in front of a load of strangers? Start warming up your vocal chords, Bar One karaoke can get pretty passionate.
9th – Mall Grab at Hope Works
Retuning to Hope Works with a heavy hitting line-up, Pretty Pretty Good won't disappoint. Headliners are Mall Grab, Byron the Aquarius, Ross from Friends and Al Zanders with support from PPG and an impressive upgraded speaker system. Hold onto your hat, this could go on a while.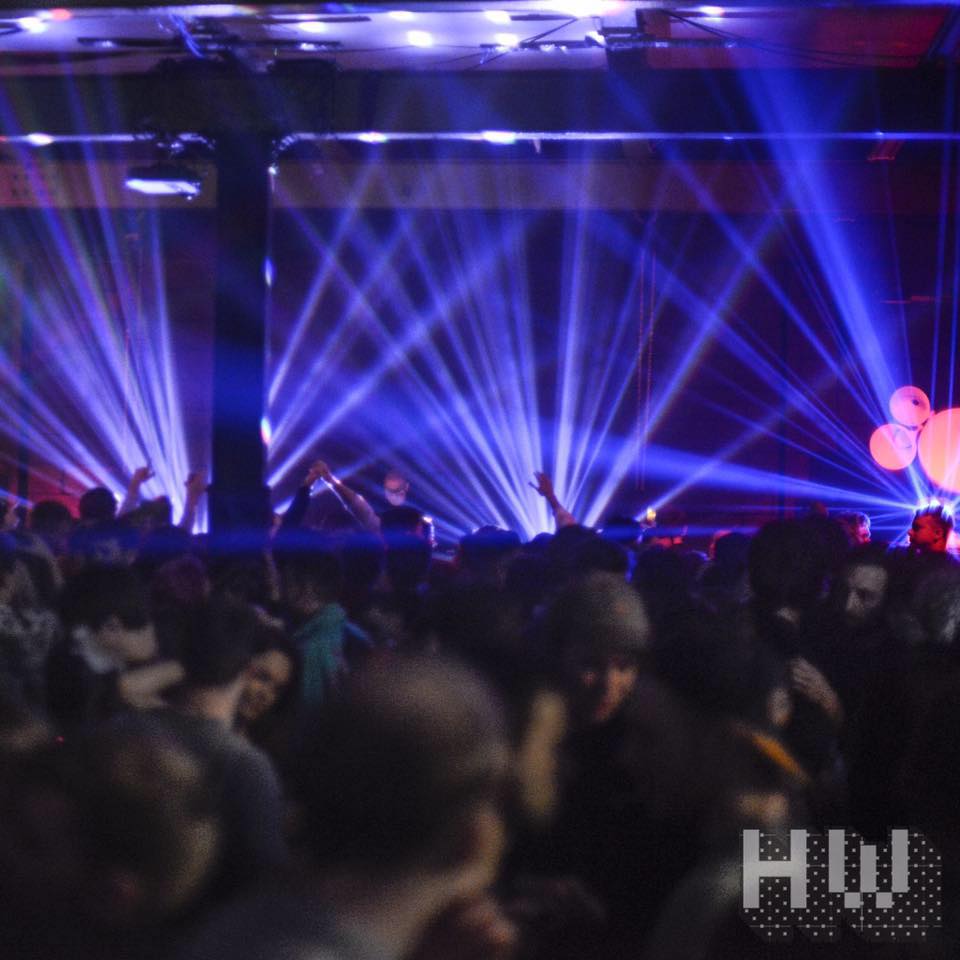 10th – Night time – Festive Reggae Party at Yellow Arch
As Yellow Arch say, nothing says festive like a big, fat Reggae party – this festive season party down with Extra Love, Earl Gateshead and many more for a night full of dub, ska, rocksteady, roots, steppas, jungle and beyond.
11th – Bar One's Big Fat Quiz of the Year
Rounding up all the tumultuous events of 2016,  test your knowledge of the year's surprising twists at Bar One's Big Fat Quiz of the Year. Kicking off at 8pm, the festive edition will see extended general knowledge, celebrity, and music rounds. Prizes up for grabs are a  48″ HD TV and a Jagermeister mini-fridge.
12th – Corp Skool Disco End of Term Party
What promises to be the messiest of festivities, whack on your school uniform and Corp shoes for the last skool disco of 2016. Celebrate in style and do the rainbow pint challenge.
13th – Tuesday Club Christmas special
Jungle make their Tuesday Club debut at this year's Christmas special. Tickets for this are selling fast, so it promises to be a packed night. Throw on your waviest Christmas jumper (or santa onesie) and throw some shapes.
14th – SU Christmas market / Christmas ROAR
The SU is pulling out all the stops on Wednesday 14th, seeing you through from day to night with a Christmas Market during the day and ROAR Christmas special at night. We're eagerly awaiting some unbelievable festive fancy dress at ROAR.
15th – Cinderella and The Snowman with live orchestra at City Hall
Possibly the most spine-tinglingly festive event on our list is the screening of Cinderella and the Snowman at City Hall, with a live orchestra playing the score from each film. Brace yourself to shed a few tears as they play Walking in the Air live. All a bit overwhelming really. Screenings are at 1:30pm and 7pm, with tickets from £13.
16th – Pop Tarts, Climax Glitter Ball & Night Kitchen – Sulta Selects
Sure to be a Friday night to remember, the 16th is one to keep free. We couldn't decide on one night to put in, so have three to choose from instead. If you want to stay close to home at the Union, you can either attend the Climax Glitterball or a special end of year Pop Tarts. Both promise nights filled with cheesy classics and copious VKs.
Alternatively if that doesn't appeal to you, Night Kitchen is hosting Sulta Selects featuring not only the man himself but Dixon Avenue Basement Jams to well and truly end the year on a high.
17th – Hallamshire House Christmas Special
A perfect contrast to some of Sheffield's more soulless pubs, Crookesmoor's Hallamshire House will be finishing off its festive period with local four piece band, Roaming Son. Expect raucous 50's rock with a modern twist, surprise covers, and a fine selection of keg and cask beers.
18th- Skating with Santa
It wouldn't be Christmas without meeting Santa at least once, so ramp it up a bit and do a few laps of Sheffield Ice with the man himself.
19th – The Beast is hosting a quiz at Bierkeller
It is a well regarded fact that The Chase is the crowing jewel in the quiz show crown, then what better way to spend the day than with royalty? Sure to be a stein and fun-filled evening with non other than Mark Labbett, a quiz always inspires the gentle competition that sits at the heart of Christmas.
20th – Carols by candlelight
For something more traditional, Sheffield Cathedral will be hosting its annual Carols by candlelight service. Popular carols will be sung by the classical choir , bringing the Christmas story to life. Tickets included mulled wine and mice pies.
21st- Christmas at Chatsworth House
Ditch the city centre on the 21st and revel in the sophistication of Christmas at Chatsworth House, Bakewell. Browse the painted hall and regal state rooms all dressed in the houses' grandest Xmas decs.
22nd – Sing-a-long nativity at the cathedral
For a more traditional and if needs be family friendly festive day, the cathedral is boasting a crowd-pleasing sing-a-long nativity. Transport yourself back to younger years and get involved.
23rd – Plug Propaganda Christmas Party
I mean if you're in Sheffield on the 23rd and you're at a loose end you could always return to your first year roots and go to Plug? Clearly your Christmas is going to hell in a handcart, so you may as well set it on fire and dance atop the ashes.
24th – Leadmill
God knows how or why, but the absolute Trooper that is Leadmill is open on Christmas Eve. Gone are the childhood days of leaving out a mince pie and brandy for Santa. Instead, have yourself a festive cheeky vimto as you belt out a bit of Sean Paul to see your way into Christmas Day.