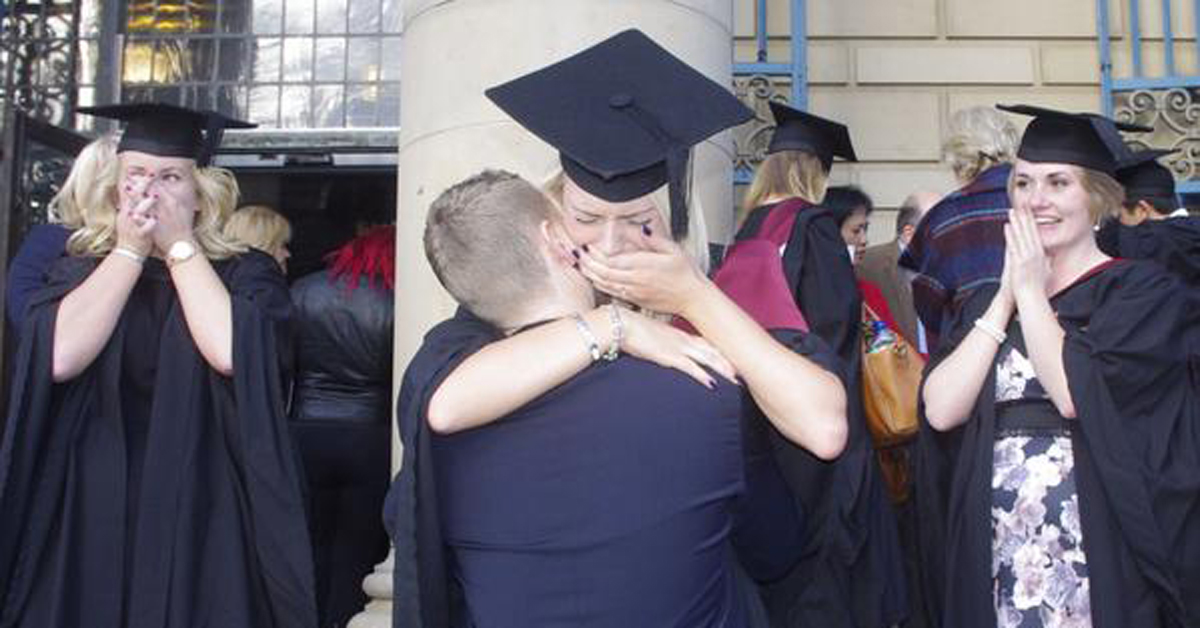 Hallamer proposed to at her graduation
A cringey boyfriend got down on one knee literally mid ceremony. 
27 year-old Matt Walker decided to pop the question to his girlfriend of 4 years, Sarah-Lou, at her graduation ceremony outside Sheffield City Hall.
The proposal took place with the romantic backdrop of the final remains of Embrace and the less than picturesque John Lewis building.
Matt claimed: "to be honest, it wasn't planned at all."
The night before, he realised that all of their friends and family would be there and thought "hang on…I could do it then".
On the day, his fiancée initially thought he'd fallen over when he bent down to get on one knee.
She then preceded to say yes before crying over the dramatic event, admitting she was "completely oblivious" to the whole thing.
The couple hope to tie the knot in 2015.