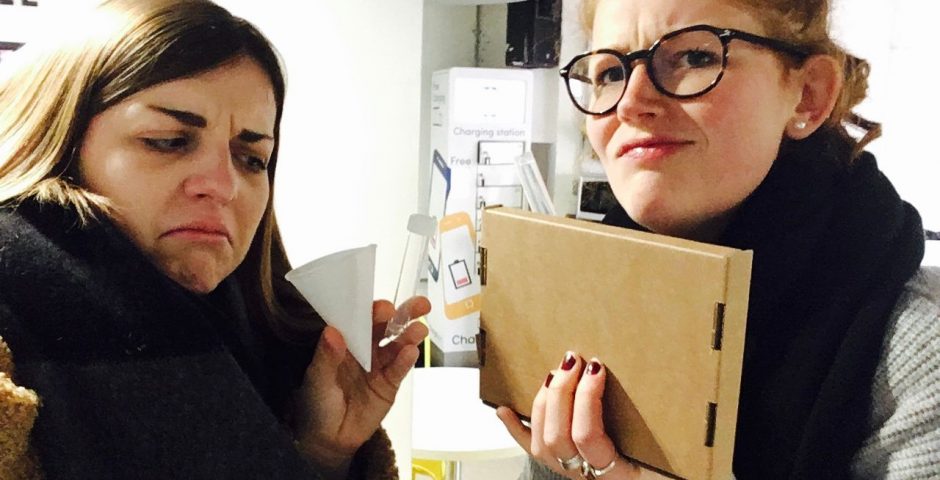 How to get tested for STIs at RoHo
Better look up the train times to Slough
It's "Let's Talk About Sex" week this week, but it's never been harder to get tested at Royal Holloway.
A year ago the STI clinic closed due to cuts in funding for sexual health. This means that people at higher risk of contracting STIs (15-24 year olds) have to commute to get tested. According to the Health Centre's website, students have to go to Slough to get tested.
Yes that's right, Slough.
This is a frustration shared by students and the VP for Welfare, Willow Wong who told The Royal Holloway Tab: "Students have had to commute to sexual health clinics based in Slough or Guildford to access sexual health screening.
"Although students can still seek medical advice on contraception from the NHS GP Surgery on campus and can request for an STI test kit online, many feel unable to access confidential support and guidance on their sexual health concerns.
"While the Students' Union will continue to provide free condoms, sanitary pads and STI home testing kits to all students, I strongly encourage all Royal Holloway students to voice their concerns to the local council on the negative impact caused by the reduction in sexual health funding in Surrey.
"In my recent blog, I have published an email template available for all students to use when contacting their local MP about this issue.
"If you need access to sexual health testing urgently, or just want a check up, there are several ways you can get checked at RoHo"
The SU
Not many people seem to know, but as well a offering free condoms and sanitary products, the SU provide free testing kits for chlamydia and gonorrhea. Hidden in a little office along from the SU help desk, students can pick up these kits free of charge.
They do only test for these two STI's however, so if you want to be fully screened you need to get tested off campus.
Online
You can order a home sexual health testing kit online from the Central and North West London NHS. These test for chlamydia and gonorrhoea, as well as syphilis and HIV, and are a lot easier than going to a clinic if you don't have symptoms.
Pharmacies
Jay's Pharmacies in Egham offer testing, sexual health advice and supplies. Again, they don't test for anything other than chlamydia and gonorrhea.
The Garden Sexual Health Clinic
Yes, it's the one in Slough. It offers walk in appointments, or you can ring ahead to book. Information can be found here.