The four Ps of student food: All the really weird stuff RoHo students eat
Here's what RoHo students really eat
The world is plagued with cookbooks and guides that advise us how to cook as a student "on a budget" but they are basically all the same.
They pride themselves in providing a diverse range of ideas for dishes, from boiled egg and bolognese to vegetarian spicy soup and herby dumplings. They even offer some pretty solid advice on things like bulk-buying and knowing how long you can keep certain foods "before it kills me". Nice.
The truth is, nobody really whips out the student cookbook when they're hungry or when they need culinary advice. I mean, the most you need to know is if last week's milk is now cheese is a decent indication that it's no longer safe to consume. Right?
So, while the cookbooks are busy collecting dust, we want to know what do students really eat? This required a touch of research so I sent out this message to my friends.
The question felt weirdly wrong, but the feedback was… interesting.
Three solid conclusions were made. Roho students are living off:
The four Ps:
1) Pizza
It's without-a-doubt the favourite. We love it because it feeds a crowd, it can be ordered from our bed and its versatility is a blessing. Meat feast? Delicious. Vegetable? Why not! Chicken? Of course. Pineapple? Now there's a debate.
2) Potato
In the student life, potatoes reign supreme, especially the jacket. It seems versatility is a key theme here though. Potato toppings appear to be almost as interchangeable as pizza toppings. Oh, and they are so easy (if you are patient enough to wait for it to bake).
Wedges are also a winner (shoutout to Domino's), but you cannot fail to mention what is perhaps the potato's most significant blessing: VODKA, the key to the ultimate pres. That's the student spirit.
3) Pasta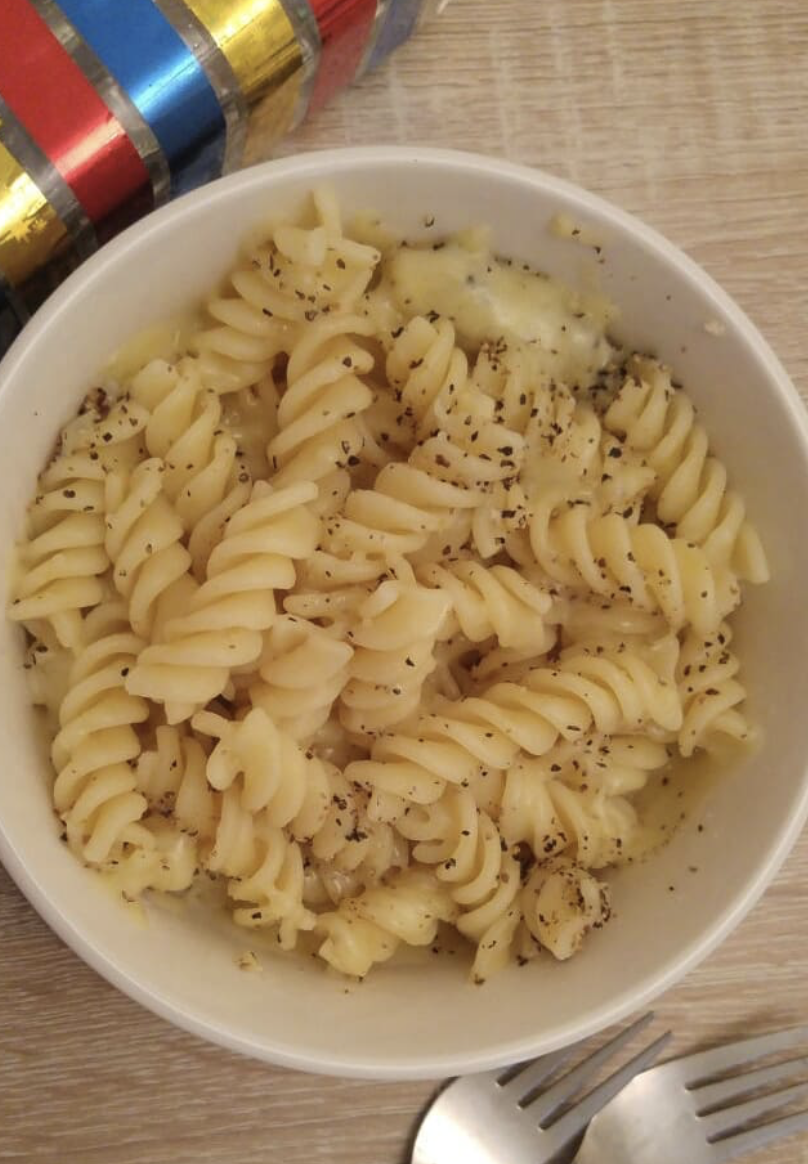 This one was totally expected I'm not going to lie. Don't know what to have for dinner? Pasta. Done. It can be pimped up as much as you have time for. Carbonara? Bolognese? Salad? Pesto? Mac n' Cheese? You name it, pasta has your back guaranteed.
4) Pot Noodles
Shocker.
I think it is fair to say that a student is not a student without a stash of these bad boys in their cupboard. With all those delicious flavours, there is very little chance of ever getting bored of a good ol' Pot Noodle.
But if boredom does eventually set in, there's no need to be afraid to get a little bit creative, like one student who put their's in a taco. What's more, they even promise to be ready in only four minutes, but you can bet your bottom dollar that it will be the longest four minutes of your life.
Takeaways
It is not always the most "healthy" or "budget-friendly" option, but a takeaway is everybody's best friend, students included. Besides, we all deserve a smile on our face after a long week of lectures.
Experimental dinners
Often (but not always) this involves beans.
The rest of the evidence was difficult to categorise, but an overall theme of orange colour was prominent, as beans made several appearances. A desperate attempt at some healthy nutrition? I think so.
Nonetheless, the remaining pictures screamed experimentation and improvisation – and that's the epitome of student life in general, right?