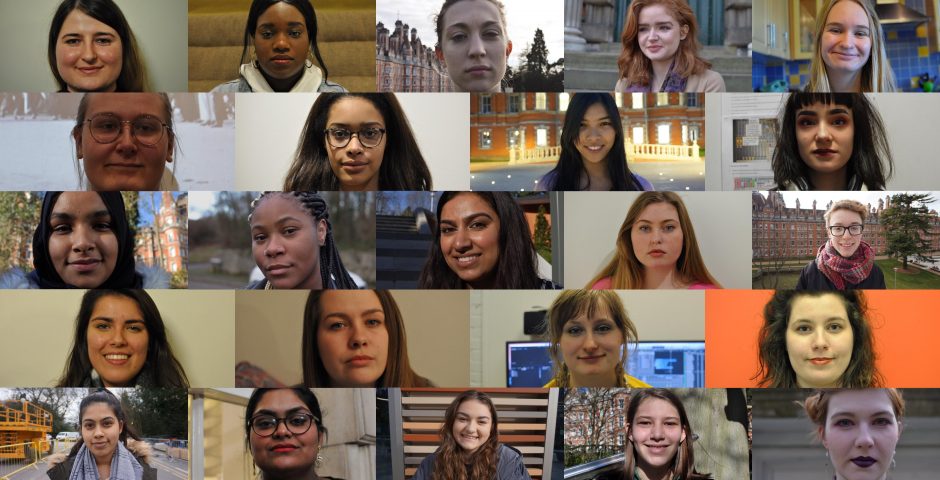 RHUL student makes short film to celebrate International Women's Day
"I want this short film to inspire women to stand up for equality and believe in their voice."
Beatrice Sutcliffe, a second year currently studying English and Film at Royal Holloway, decided to direct a spoken-word poetry short film entitled "Woman". The film consists of a variety of different women on campus who touch on issues such as derogatory comments, women being subdued for their ambitions and overall female empowerment as we approach .
"I have always been a fan of poetry and often confide in writing it when I want to release or express my emotions. With today's climate on increasing women speaking out against being subject to derogatory comments, unequal opportunities and pay, and of course sexual assault (for example what we are now seeing in Hollywood with Harvey Weinstein), I wanted to express my passion for striving to achieve equality."
"I saw the opportunity of turning my poem into a visual short film, that would feature an array of women representing the intersectionality of feminism saying the lines. I contacted fellow peers at RHUL and I was so grateful that the majority wanted to get involved. I want this short film to inspire women to stand up for equality and believe in their voice."
Thursday 8th March 2018 is International Women's Day and to celebrate, the short film will be screened in the Windsor Auditorium at 6.30pm. The event will have speakers from different societies such as Feminist Society, LGBT+, Women of Colour, Tamil Society, Hindu Society, Japan Society, as well as a performance from a Suffragette re-enactment group.