Winchester is the greatest place in the UK
It was actually the capital city once, don't forget us
The crowning gem of the South, Winchester is an idyllic not-quite-city for those wanting the rural lifestyle without having to come into contact with cow shit and tractors. These are the highlights, and why Winchester is definitely the best hometown.
The 'insane' nightlife
Winchester boasts one nightclub, Vodka, which is dead every night except for Thursdays when it's frequented only by the surrounding sixth form students, who are either underage or escapees from the local boarding schools.
Every other doorway will lead to a pub of some sort. Tip: the best one is The Rising Sun where they water down the beer and have disco nights. But if you're actually looking for a good night then the best pub is really Alfie's.
The confusing names for places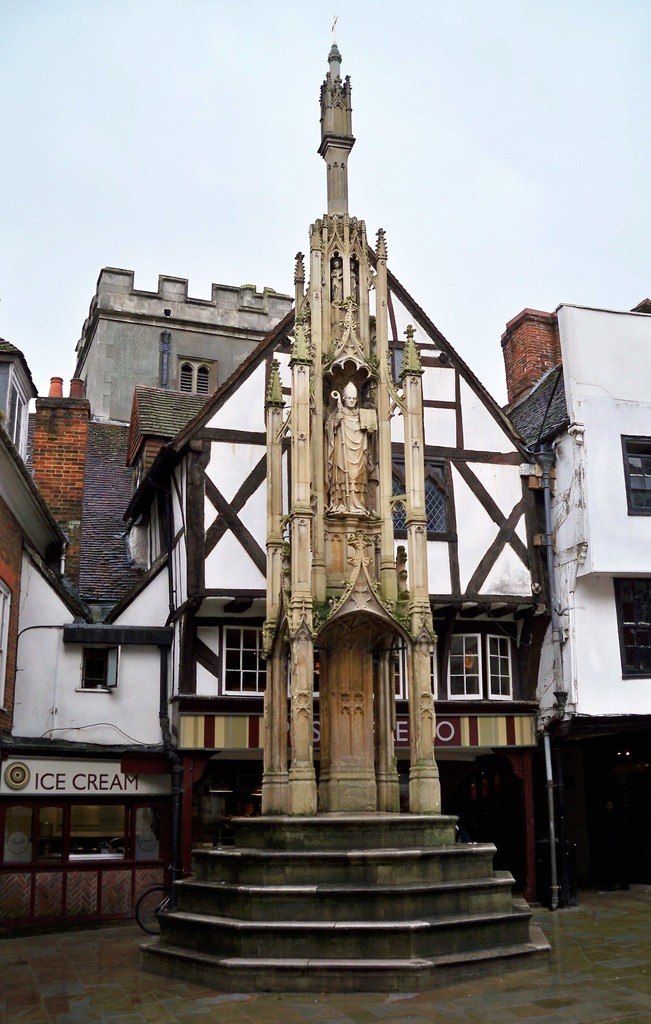 It's only when you tell an outsider to meet you at The Buttercross that you'll realise how weird we all sound: it's not an actual place but a statue on the high street. "The cat grounds" (the cathedral gardens) always catches people out too because they'll probably try to find a cat sanctuary.
Cafe Monde
They serve the best paninis here, and its jolly owner will make your day. Any visitor to Winchester needs to pay this place a visit.
It's overwhelmingly pretty
It's green and it's leafy. Winchester College own most of Winchester, but if you're sneaky enough you can run amok on their cricket pitches before getting kicked out and/or arrested. Also if you can be bothered to climb it, St Catherine's hill gives beautiful city views in the summer and free firework displays in the winter.
They film EVERYTHING here
The cobbled streets and really really old buildings make Winchester a hotspot for the BBC and Hollywood. I'm pretty certain I've been a blurry background extra in a lot of films. When we heard that Hugh Jackman was in town filming Les Mis there was mild hysteria at school, and Matt Smith was actually filming his new TV series The Crown there a few weeks ago #claimtofame
Colin Firth was born and lived here
Need I say more? My friend did his parent's gardening and saw Colin take the bins out once. You heard it here first.
The German Christmas market

Birms always try to claim they have the best market, but the Winchester one is far superior in terms of quaintness and tourist numbers. The ice rink's cringey Christmas music just adds a special something.
The endless stream of tourists and school trips on the highstreet provide a lot of entertainment
Especially when they get lost and ask you where the Cathedral is, the gigantic church at the centre of town with all the signs pointing to it. When you arrived 20 minutes late to college, "Sorry, I got stuck in tourists" was a sufficient excuse. Wading through the many groups of European students while keeping your sanity is quite a feat.
We have our own festival
The Boomtown Fair is where they pool all of the South's new age hipsters in a bowl on a farm, drug them up, play terrible Rastafarian music and make a fortune. It's the best weekend I've ever had.