Best dressed: The SHAG week special
The best looks from Anything But Clothes night and AbFilth
abc
beautiful
beauty
best dressed
campus style
Egham
fancy dress
fashion
RHUL
Royal Holloway
shag week
Student Life
uni
Rhys James, Music and Spanish fresher and Harry Ainsworth, History and English fresher
Who said wearing your bedsheet can't look good? All you have to do is accessorise with 'I <3 Consent' stickers and you've got yourself a fool proof outfit.
Kieren Grubb, Biology, Aneirin Le, Engineering, Sophie Rozanski, Psychology, all freshers
Classic outfit. Wearing trash without looking like trash.
Adam Tarrant, first year Physics

How could I resist? He even had a matching fish bowl… Perfect. Poor guy was the first dressed up person in the venue, and he carried it off in style.
Tegan Marlow, third year English and Creative Writing
Let's not forget what it was all about – sexual safety.
Michael Thomas, third year, History and Hugh Price, third year, History
Suspenders and hats, the classic burlesque look for dudes
Rob Jefferys, Post-grad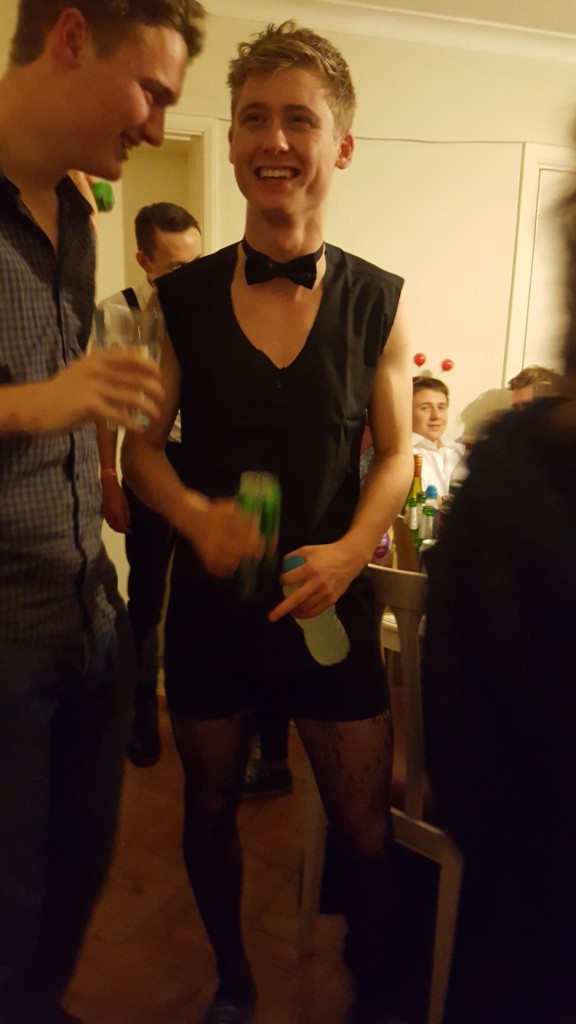 The lace fishnets finished off the look
Amber Lickerish, first year Biology, and Cassie Boyce, first year Film, TV, and Digital Production
How did she even get such a perfect zip? This girl managed to couture a bag from Egham Essentials – get her on Project Runway ASAP.