What's the best thing about nights at the SU?
'I can piss whenever I want'
Everyone at Royal Holloway complains about the shit nightlife.
But there must be something good about the SU, otherwise the place wouldn't be heaving with people by 11.30pm most Wednesday and Friday nights.
Surely underneath all the negativity surrounding people beliefs about nights out at the SU, there must be something that people like?
Stephanie, first year, Drama & Theatre
 "I like the hot dogs. They're really nice, especially when you're drunk and you're walking home, it's just something to walk home with."
Olivia, first year, English and Isabella, first year, English & Drama
Isabella: "I don't really like the SU to be honest, it's so busy so you can't really move or dance. I prefer Medicine, it's more like a pub so you can actually sit and chat with people."
Olivia: "I like the SU if it's a big event, like Come in your SOCS, which was really good and specific dress up events like the Beach UV Night."
Isabella: "Yeah, dressing up is fun. It doesn't matter where you go when you dress up, it's going to be fun."
Annie and Tia, first years, Geography
Tia: "The drinks."
Annie: "When the dancefloor's busy."
Ash, third year Economics, Mairead, first year English, and Georgia, first year, Business & Management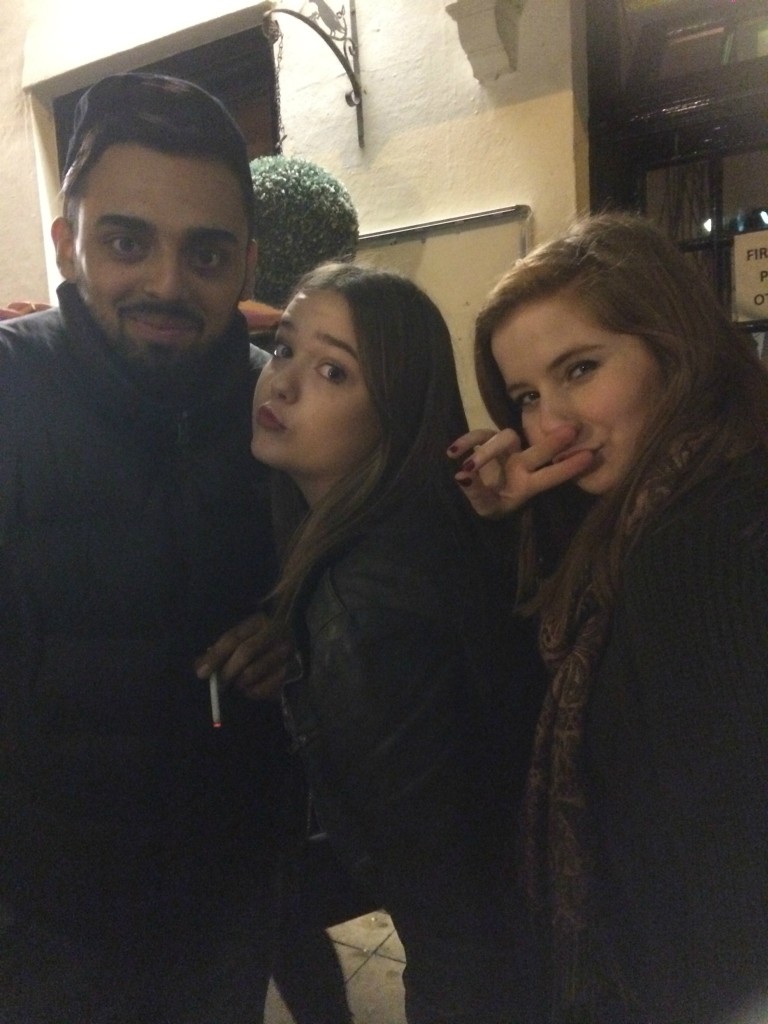 Ash: "Nothing, it's shit."
Mairead: "No, it's not that bad! The best thing about the SU is the VKs, without a doubt. Although more bar people would be good. Can't be dealing with waiting 20 minutes just for a drink."
Georgia: "There was chicken once, the themed thing. I love free chicken. And they have a lot of toilets, more than Monkeys, so I can piss whenever I want."
Mairead: "Yeah the themed nights are the best."
Isabelle (right) first year, English
"It's alright. If it's a good night then it's really good. But they need more themed nights."
Guglielmo, first year, Business & Management
"It's a really boring place, unless you're really really drunk.  More organised nights out to London would be better. But if I had to improve the SU specifically, actual decent bands would be good so people would appreciate it more."