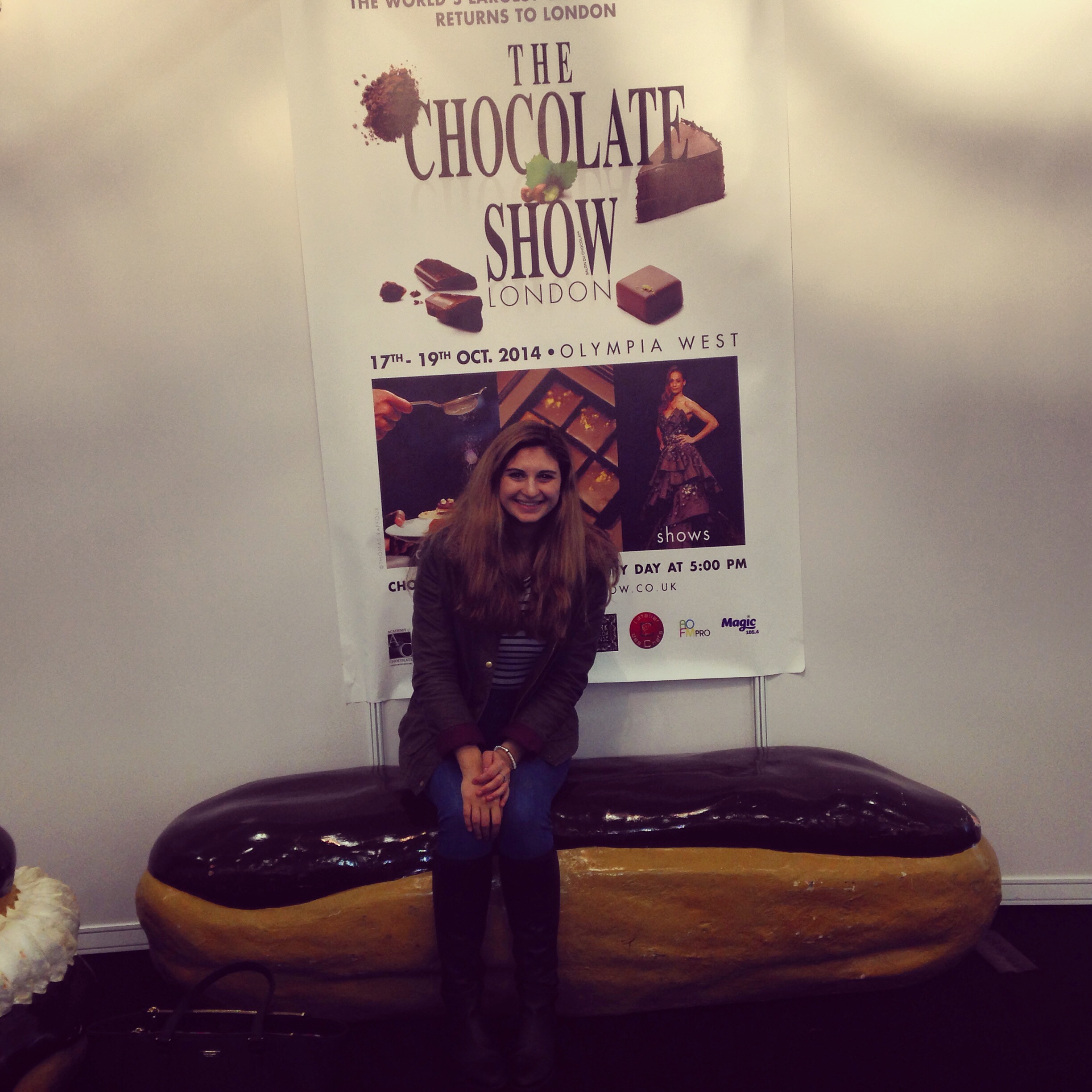 Salon Du Chocolat – in pictures
Essays and deadlines stressing you out already? Get yourself up to London for a day of gorging on free chocolate samples.
I spent my Saturday in Kensington Olympia at Salon Du Chocolat. Chocolatiers from all over the world come to market their company by setting up a stall, and handing out free samples of their chocolate.
Sound like heaven?
The entire event pretty much looked like this.
If that's not selling it enough for you already…
Here's the inbuilt theatre kitchen, in which professional chocolatiers put on some fun cooking shows- complete with free samples after (a running theme of the event).
And here's Edd Kimber, the first ever winner of Great British Bake Off, baking us some chocolate soufflés.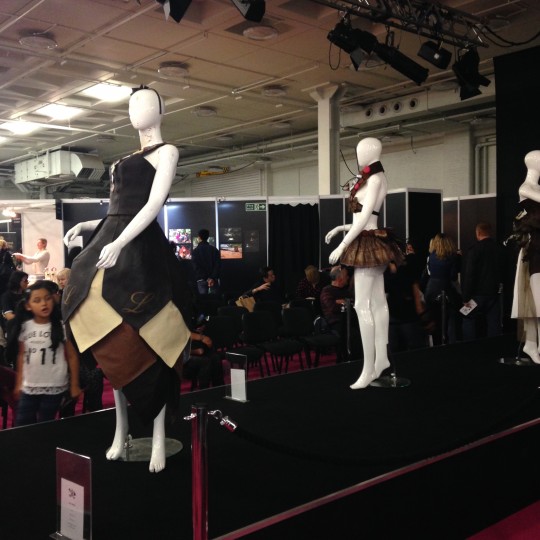 Ever had the burning desire to see clothes made out of chocolate? Your wish is granted. 
Or miscellaneous objects made out of chocolate? 
If you do decide to buy something, they come in adorable little bags- just saying.
And last but not least, there's a giant eclair that you can sit on.
The good news? This little gem of procrastination is a few stops away from Egham, and the next one is on the 13th-15th December at Southbank Centre Square- don't miss it!