Meet the Captains
Still confused about which sports team to join?
Here is our round up of some of the biggest sports teams on campus, and what the captains had to say about them.
Cheerleading – Aliki Drakopoulos
Hometown: I live in London but I am originally from a small island in Greece.
Funniest moment as a cheerleader: There have been an infinite amount of funny moments, from socials to training sessions. But for me, some of the best moments would have to be with my stunt group last year. Let's just say cheer is a very intimate sport…
Cheerleader to watch: We always look to work as a team in cheer so I can't just pick one person. Every individual has their role to play in the team and every stunt team. 
We are the best team because: The RH Tomcats are one of the biggest clubs on campus and last year's Club of the Year! With an immense amount of socials, we train hard and compete at a number of competitions. What makes us the best team at RHUL is that we get to be thrown about, do crazy things in the air and will still always get caught. We learn to trust each other, have a laugh and make friends for life.
Men's Rugby – Redha Guedroudj
Hometown: Edinburgh
Funniest moment: With a lot of the banter amongst the boys kept between us I guess the week in week out chat during games is always really funny. I've heard all manner of outrageous insults that are best left off here!
Player to watch: Ikenna Offor, he's a former professionally contracted player who represented Italy at U20 level before badly injuring his knee. This is his first season back. His experience, speed and size will be something to look out for.
We are the best team because: British universities and rugby have always had an affinity with one another and it seems students here have bought into it as we receive the biggest crowds of any sport week in week out down at Nobles. Our success, unrivalled comradery & following make us the best.
Women's Lacrosse – Aimee Mai
Hometown: Marlow Funniest Moments: There are just so many to choose from. We've had quite a few lacrosse related injuries that are too funny! I think a highlight for me would be when on tour – a team mate and I wore snap-backs during a match and when it fell off my head running up pitch the ref decided to pick it up and wear it on top of his own cap. Player to watch: So many girls join lacrosse at university having never played before so it's always exciting to see everyone progressing; our Social Sec Sophie KT started last year and scored in her first ever match with the firsts team. We are the best team because: We're the best club at Royal Holloway because we're welcoming for people of all ability and experience levels. Also, all the men and women in the club get to mix together at socials and in our mixed teams. Plus we even have our own regular space on the SU dance floor.
Men's Lacrosse – Thomas Stevenson
Hometown: Manchester (or Macclesfield in South Manchester if you to be precise). Funniest moment: That would have to be when one of our players knocked out a member of the opposition within a few minutes of the whistle being blown. The guy was fine just so people know. Player to watch: That would have to be Chase Stuart. He's a previous track athlete and he has a wild pace that allows him to beat players and score a lot of goals with that. We are the best team because: We're the best team at RHUL for many reasons. We made the cup final last year, we have an experienced athletic team with a huge potential to win the league this year, and we have a ton of socials with our girls lacrosse team. We train hard, play hard and hit our SU hard.
American Football – Jim Heron-Nott
Hometown: Dorking. Funniest moment: We have a particular French coach who makes some rousing halftime speeches which can be hard to take seriously. "You must be like the mongoose!" was a particular favourite. You probably had to be there… Player to watch: Our QB Idzi is probably the guy to watch. Years of Polish dancing have made him a freaky athlete. Why are we the best team: We were Royal Holloway's team of the year last year, we aren't looking to change that!
Netball – Maxine Olivia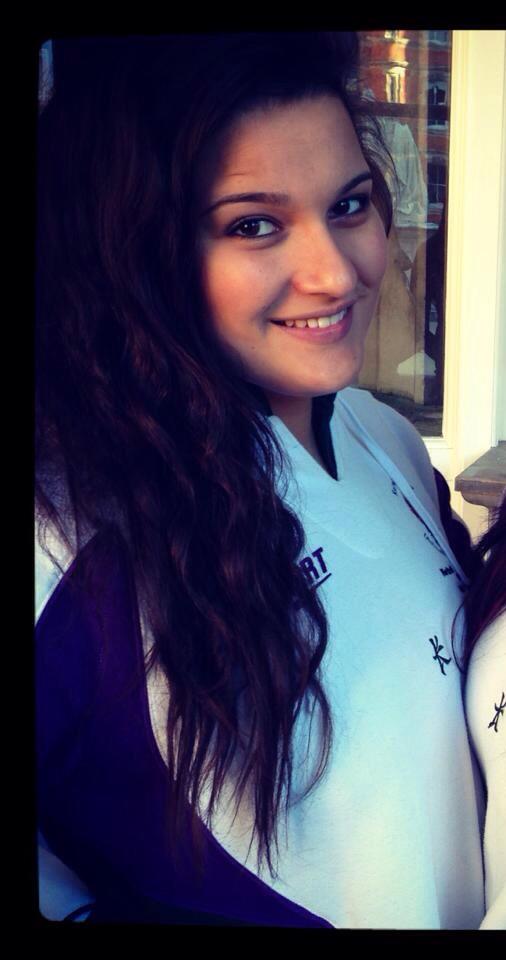 Hometown: Bournemouth
Player to watch: Kasia Chidlow. This year's social secretary. Started playing as a fresher last year and made an encouraging stand in second team in her first year. Quick, strong, hard working – an asset to any netball team's defence. A committed and trustworthy player.
Beating a London based team on the day of CIYK and cracking open the Coronas on court-side after full time to get ready for the SU and getting some weird looks…..
We are the best team because:
We are definitely a family. We play together – we win together and we lose together. Rhul netball isn't just about turning up for training and winning the matches. It's about making friends that last, and adding an incredible thread to your overall university experience. We work hard and we play even harder. We always have our sisters' backs!