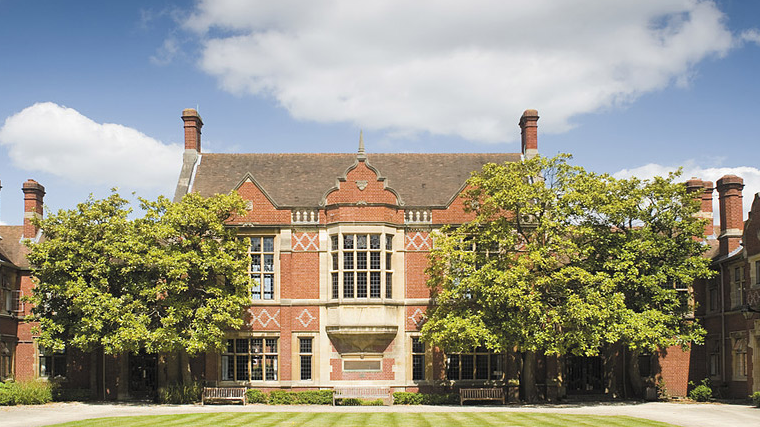 Reading Uni Agric Society issue apology letter to the Traveller community for 'pikey' social
Members were seen wearing vest tops and trackies
The Agriculture Society have issued an apology to the Travelling community for their 'pikey' themed social in October 2016.
The members were seen wearing vest tops and trackies for the themed night as they 'rioted' through a Reading neighbourhood.
The social was described as a 'riot' by locals who filmed the society down Erleigh Road lighting flares and fireworks, carrying traffic cones, wheely bins and even a three-seater sofa. One local alleged the Agrics were also trespassing into the gardens to urinate.
The university's investigation into the social concluded that the Agric society must write a letter of apology to Romany and Irish travellers, as well as the Erleigh Road locals.
A university spokesperson commented that the students involved "had been taken through the disciplinary process", and the letter from the society had been sent to the Traveller Movement organisation who helped the university with the investigation.
In the apology, the Agricultural Society stated: "The society would like to state that we understand that the term "Pikey" is offensive to a protected minority under the Equality Act and that by using the term in a themed social, we have offended a vast majority of the University of Reading's community including the wider student community and even the local community.
"This leads us to apologise further to the local residents that were affected by the offensive behaviour carried out by the society as a whole.
"Members of the committee will thus make it our utmost priority to prevent such behaviour ever happening again."
Vice-Chancellor Sir David Bell, said: "The university condemns this behaviour in the strongest terms. Senior university staff are now conducting a thorough investigation.
"We take this matter extremely seriously and are working now to identify the individuals and groups involved."
In The Tab Reading's poll asking whether dressing up as a 'pikey' is offensive, 89 per cent of readers said they did not think it was distasteful.
Last year the society came under fire for their 'ethnic minorities' social, whereby members blacked-up, leading to their disaffiliation from the SU.