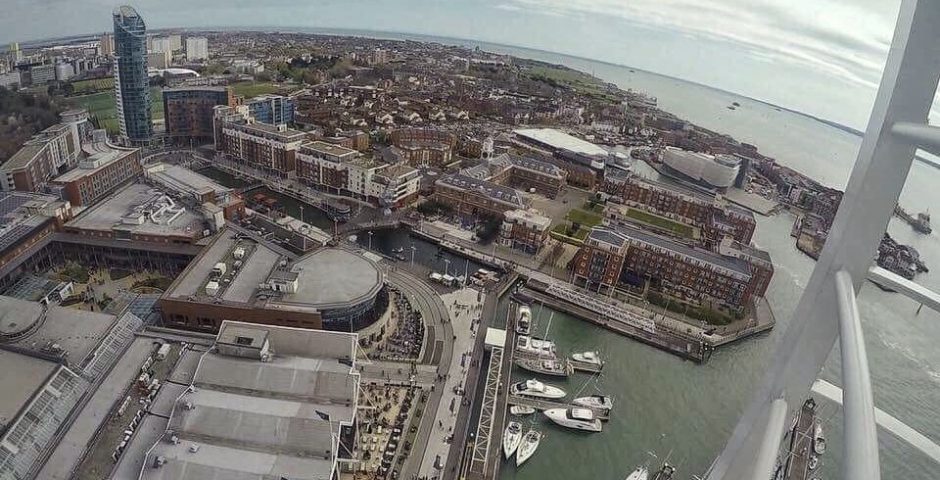 Student halls to be built opposite Pryzm
It's set to be built by 2019
Premission has just been granted to Crosslane Student Developments to build a new £30 million skyscraper on the corner of Stanhope Road and Commercial Road. The building will replace The Co-op Bank which has been closed for demolition.
The new 19-storey halls will house 256 students and consist 138 studio apartments and 118 en-suite cluster flats. There will also be communal areas over 12 floors which will feature an ideal space for study hubs, meetings and even game rooms.
The ground floor will also be home to food store which is yet to announced.
Recently Portmouth made a statment about wanting to compete with New York's famous Manhattan skyline. Planners have said they want to use up to £500 million of the cities regeneration funds to build towers and sky scrapers to compete with the world famous skyline across the pond. The new halls of residence will contribute to the city of Portsmouth's changing skyline and be one of the first buildings of many that go up over the next forseeing years.
Construction is currently underway, which means some public access may be inaccessible and cause some disruption for users.
Not everyone is happy though, many locals took to Facebook to share their opinions about how Portsmouth does not need anymore student housing projects and how the city is too crowded already.
Many of the comments made were directed both at the council and the students that already reside in Portsmouth. But the build of the halls will have a positive impact on the city. Students can bring in a lot of money for the cities growth and after the University was recently given a Gold rating for teaching we are putting Portmsouth back on the tourism map.
Despite an overwhelming amount of negative criticism some of the public can see the positives to this new build.
The redevelopment of Stanhope House is set to be complete by August 2019. Ready for the 2019/20 academic year.
Photo Credit: Lewis Jefferies