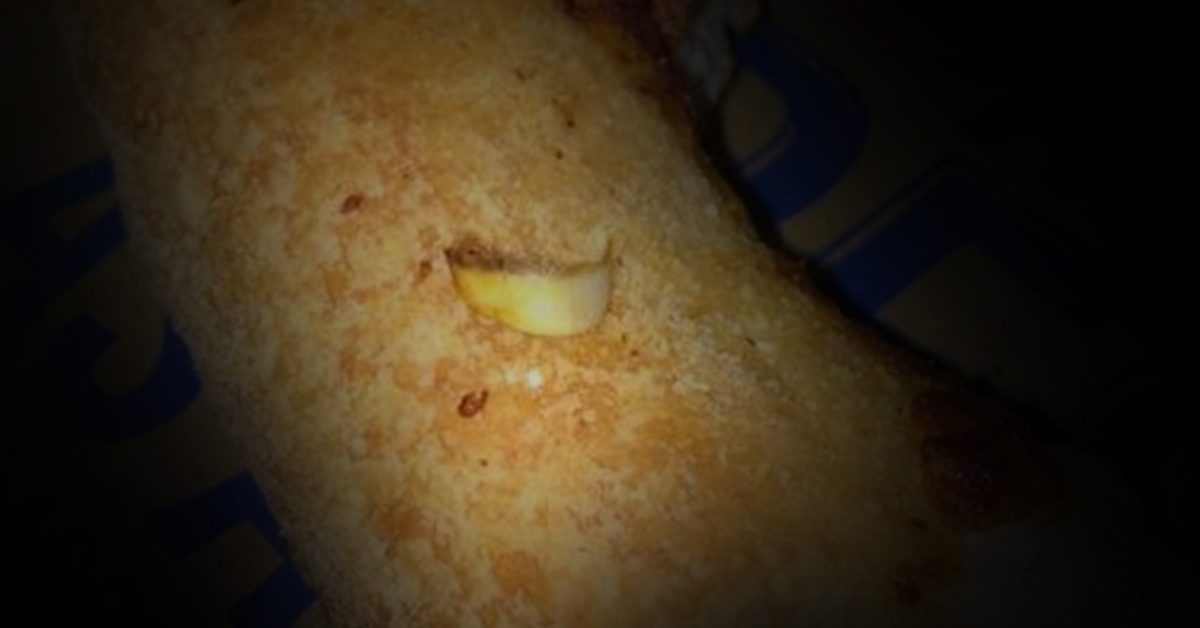 Disgusted third year finds baked fingernail in her pizza
fingernail
fingernail in pizza
national
pizza
When you're too hungover to cook, a good old takeout pizza usually does you good.
So imagine the horror when Geographer Sophie Manser bit into someone else's fingernail half way through her pepperoni pizza.
The third year only noticed the yellow nail when it crunched in her mouth.
She told The Tab: "I was about two slices in and felt something crunchy.
"I assumed the worst so shouted and spat out my mouthful. That's when I saw the tip of a yellow nail."
She then offered the rest of the slice to a friend, who happily ate the pizza, before Sophie finished off the rest of the pepperoni, mushroom, peppers and olive pizza delight.
The student contacted the store where she ordered her pizza and was offered two free pizzas in compensation.
She added: "I called them up and took a bit of time to speak to a manager.
"They all seemed a bit shocked and offered to remake a pizza, and said I could have two more free pizzas when I wanted."
After waiting 30 minutes for another pizza, Manser put the fingernail in a sandwich bag and handed it back to the delivery man to return it to its rightful owner.
She said: "Also I just want to stress that it was a real yellowy, browny nail, not a fake one."
Sophie is currently writing a strongly worded letter to the store to express her anger at finding a dirty, old, smoker's fingernail in its products.
Gross.