You can get FREE burgers at Fever this Friday
Friday night at Fever is about to reach new levels, as this week Retox have teamed up with Tommi's Burgers and are giving free vouchers for burger, fries and soft drink to everyone with a ticket or wristband.
The levels of excitement we feel at The Tab could only be described by imagining Christmas, the day you lost your virginity, and the season premiere of Blue Planet all rolled into one.
For seven euphoric years, Retox has long been a staple of Oxford's Friday night. It offers a selection of the cheekiest dance anthems in the game, and drinks deals all night. Their recent collab with Tommi's Burgers has left some of us heralding Retox as the modern day Robin Hood.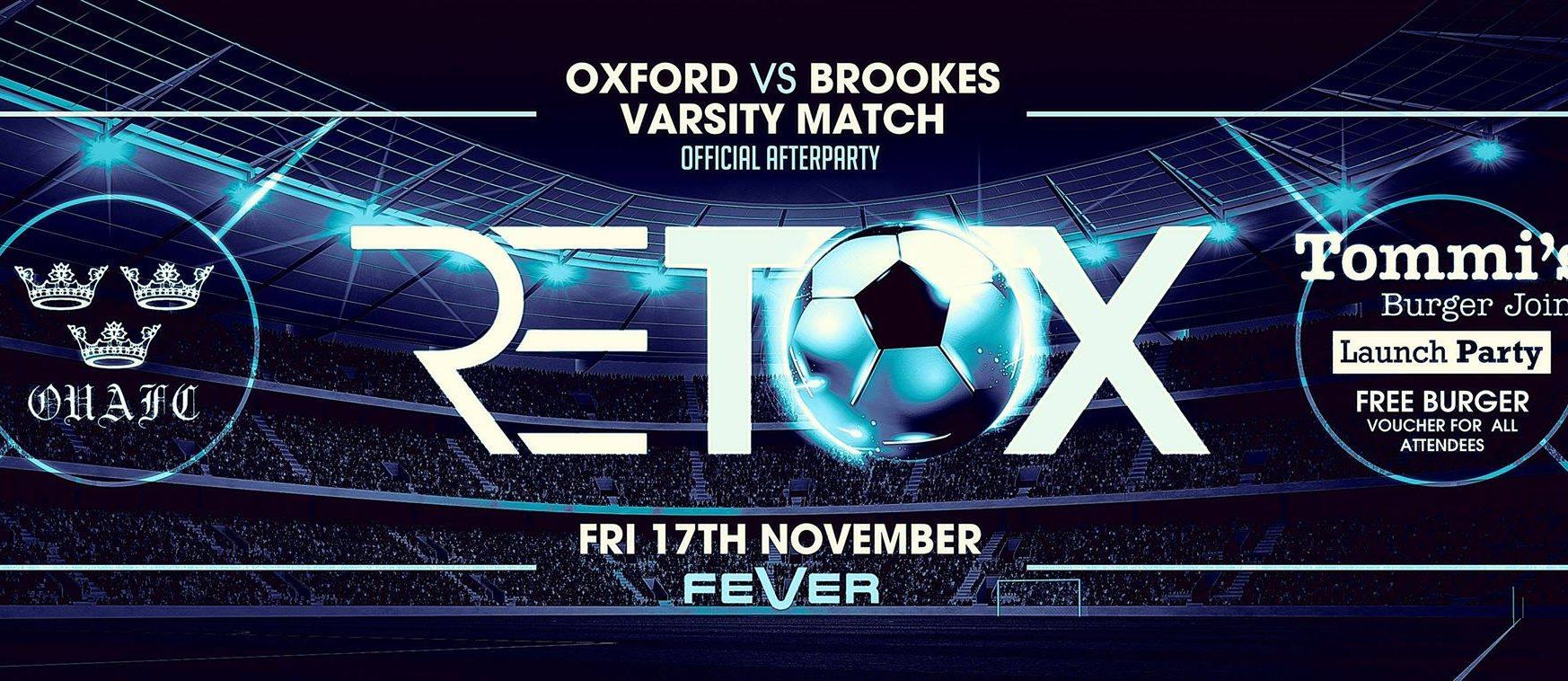 Tommi's Burgers is in Westgate. This Icelandic burger chain sprung from humble beginnings in deepest, darkest Grensasvergur. Since then, Tommi has ran the Hard Rock Cafe in Reykyavik, and opened burger joints in London, Copenhagen, Berlin, Rome, Oslo, and now sits here betwixt our very own spires. Toby from Retox describes their burgers as 'amazing', assuring me that he should know.
The bonanza is taking place as an afterparty for the Oxford vs. Brookes football matches taking place this Friday. Blues currently take the lead in both men and womens' leagues. Get down to the pitch for the womens' at 5:30, and mens' at 8:00.
To be eligible for the free voucher simply head down to Fever this Friday with your Encore wristband/ ticket available from your college reps.