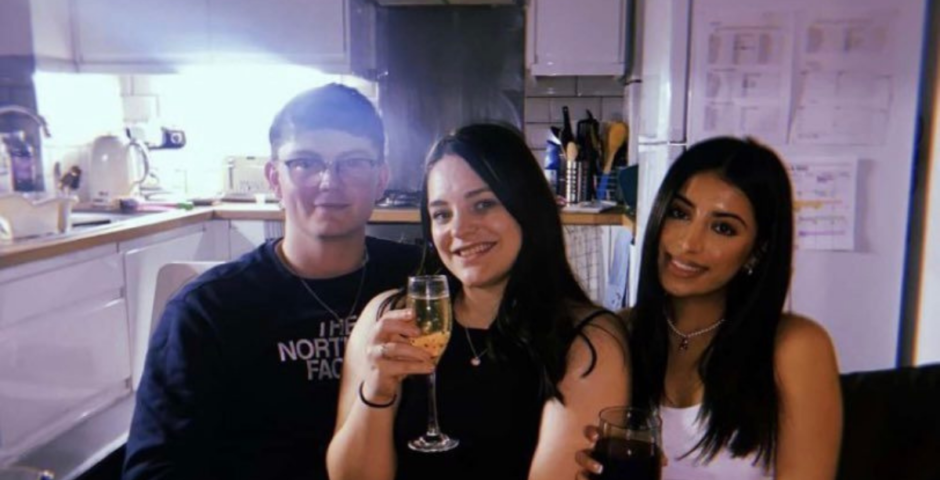 Beeston is actually a great place for students to live, here are six reasons to prove it
Big Tesco, need I say more?
The freshers who lived in Broadgate Park vowed never to return to Beeston after their first year. When picking a house for second and third year everyone reached the consensus that Lenton is the place to be, leaving Beeston as the place to avoid at all costs. Whenever anyone asks where you're moving to and you say Beeston the look on their face says it's all.
Despite Beeston being known as a place full of families and locals, you'd actually be surprised at how big the student population is. Also, believe it or not, Beeston is a lively town which has everything you would ever need whilst living at university.
Here are all the reasons why I think that Beeston is actually a great place for students and dare I say, better than Lenton.
It has a very safe and welcoming atmosphere
Unlike all the horror stories of angry neighbours and questionable locals hanging around late at night in Lenton, Beeston's locals are welcoming and make you feel like a part of the community from the second you move in.
When my housemates and I all caught freshers flu at the start of the year, our neighbour heard us all coughing, knocked on our door and wished us well, saying that if we needed anything, just to ask.
It is a quieter area where there aren't as many students but for some, that is the ideal kind of environment. Just because you aren't in the centre of the student hub doesn't mean you can't join in the fun, it just means that when you have had enough, it's easy enough to come home and enjoy a peaceful night's sleep.
Transport, everywhere
Beeston has a handful of tram stops. You're spoilt for choice with stops at Beeston Center, Middle Street, University Boulevard and University of Nottingham. No matter where you are in Beeston, it only takes 20 minutes to get into the city and less than ten to get onto campus, what's not to love?
There's nothing better than living minutes from a tram stop if you're running late for an early class or have that dreaded 10pm Ocean ticket after you've lost track of time at pres.
If you're an arts student or have classes near the West Entrance of UP, Beeston would be ideal for you. Save yourself the trek all the way from the science faculty on campus and get a house close by for those early 9ams in the Trent Building.
Even if you have some lectures scheduled on the other side of the campus, it'll only take you a couple extra minutes if you get the tram from University Boulevard to the University of Nottingham stop. At first, you'll say that you will walk to that lecture instead since it's only one stop away but I promise you it's always just too tempting to get the tram.
The high street is beyond compare
High Road is the real highlight of Beeston. It's a lively place with an amazing atmosphere. I can promise you, there is nothing better than the buzz of the high street when it's a sunny weekend. It has all the best shops from B&M and Boots, to Savers and WH Smiths. Beeston's highstreet has all of the usual favourites and more.
There are several charity shops and even a White Rose, there's no need to trek into town on a Saturday to go thrifting when Beeston high street is on your doorstep.
On the high street, there is also an endless choice of really nice independent restaurants and cafes offering nothing but the best food and drink. Notably, there is the Bendigo Lounge which has great deals on tapas and cocktails and the Circle Eatery which is a firm favourite serving amazing sourdough pizzas all at student friendly prices.  If you're a fan of Japanese food, Sora Japanese Kitchen is a really quaint independent restaurant with a great atmosphere that serves authentic food. And there's even a Doughnotts on the highstreet- what more could you want?
Arc Cinema is affordable and has reclining seats
After opening in the summer of 2021, the Arc cinema has provided the people of Beeston with a great and comfortable place to enjoy all the latest releases, at great prices. It is located just outside of the Beeston centre tram and even has recliner seats and a hypersense room. What's not to love?
Big Tesco is iconic
There is nothing more iconic than the big Tesco in Beeston. Whether it's just for your local shop or a late night trip when you and your housemates are trying to avoid uni work. You promise yourself that you only need a couple of things and then come out with too many amazing club card deals like a tub of Ben and Jerry's for only £3. Bargain.
If Tesco's isn't your favourite then, you are once again spoilt for choice with a Lidl and Sainbury's just around the corner. There is also a food market open every third Sunday of the month. So whether you're looking for cheap and cheerful, high quality or fresh food: Beeston really does have everything you could ever want.
There are TWO Greggs
Do I need to say anything else? Beeston is home to not one but TWO Greggs. With one on Queen's Road and another on the high street, your sausage roll cravings will always be easy to satisfy. They might even help with that nasty hangover.
Not only does Beeston have two Greggs but it also has a KFC, Papa Johns, Pizza Hut and Subway. You're never too far from a good takeaway if you're not in the mood to cook.
Related articles recommended by this author:
• I spent a week romantiscising my student life in Notts and this is how it went
• Realistic changes you can make as a Notts student to live a healthier lifestyle