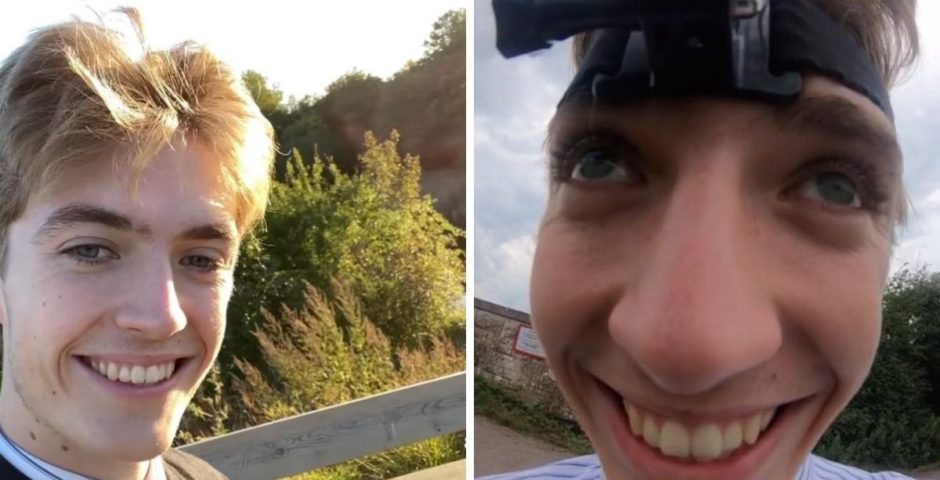 PSA: TikTok's resident train enthusiast Francis Bourgeois is a student at UoN
Your TikTok algorithm probably knew before you did that Francis Bourgeois, otherwise known as 'the train guy' is a student at University of Nottingham.
Studying Engineering, Bourgeois reportedly uses a pseudonym on social media, making tracking him down a little tricky.
I don't know about you but recently I've learnt considerably more about trains than I ever thought I would and it's all thanks to Mr Bourgeois. He might be famous on TikTok, with 1.5 million followers and a total of 26.8 million likes on his videos, but on campus, he walks among us.
Despite his unique railway quirk, like most other Notts students, Francis was spotted living his best life at Detonate in September, suggesting he could be partial to a Tuesday night in Stealth.
After much speculation online, The Tab exclusively revealed that Francis' real name is actually Luke, but there is no reason to doubt that he isn't a genuine train enthusiast.
Trying to scout him out at the train station may be a good place to start looking for him. When he's not studying in Notts, or looking at trains, Francis is from Harlesdon, North-West London before he relocated to Somerset as a child, so he's definitely a regular on the red seats of East Midlands Railway.
For all of you wondering, Francis has confirmed he isn't single after posting a mysterious candid video of a blonde girl on his Instagram. Don't worry girls, there's plenty more fish in the River Trent, but admittedly none quite as passionate about trains.
If you've never heard of him, join the nearly 30 million of us who have. A passion for trains is a step up from a white shirt Crisis boy thats for sure.
Featured images courtesy of @francis_bourgeois43 on Instagram. 
Related articles recommended by this author:
• Derailed: TikTok train star Francis Bourgeois' real name is… Luke
• Meet Francis Bourgeois: The 20-year-old TikTok trainspotter who just wants to brighten your day