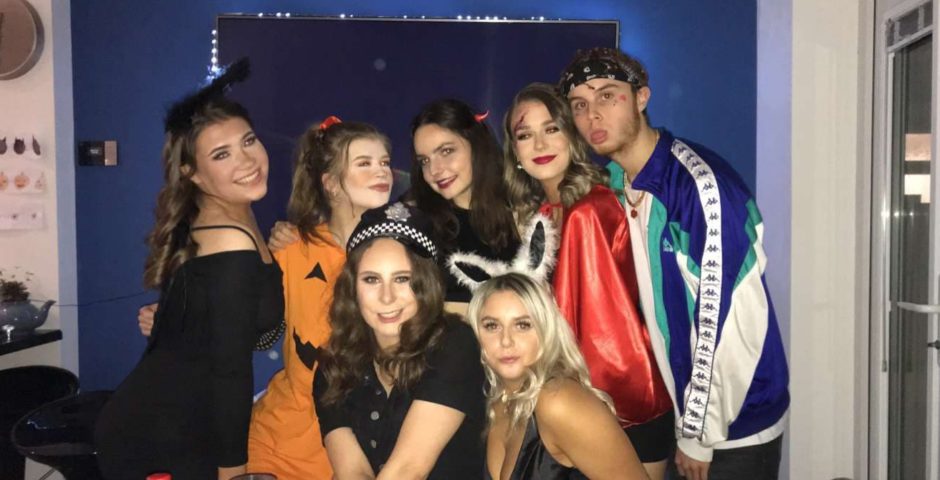 Everything we'll miss about a traditional Notts Halloween
Need a costume? How about the death of Crisis?
Nights out have changed a lot since Covid-19 entered our lives in March. With Tier 3 looming, and clubs being a sit-down affair now, it seems as good a time as any to reminisce on all the things we used to take for granted about a traditional Halloween in Notts.
Deciding where to go on the actual night
This year, it's a trip to the nearest shop for the cheapest crates and a cheery but uneventful evening with you and your government mandated support bubble. Last year, clicking 'Interested' on every Facebook event in sight, planning four whole nights of the same black fishnets and fake blood and abusing the freedom of Reading Week were privileges we took for granted. Queuing for half an hour outside a sold-out Shapes in the freezing cold is a fond but distant memory.
Gathering Friends from Other Places
Halloween is a huge event, and the best way to make it even bigger *used* to be inviting every friend and family member from home down to squeeze into your house and mix with your uni friends, to see your uni nightlife at its very best and to help you settle on a costume. This year we're all staying right where we are.
Pre-drinks being Pre-drinks
There's nothing quite like the carefully calculated amount of drunk you have to get so as to successfully A) Not get cold outside of the club B) Actually get let inside said club C) Spend the absolute minimum on the priced up VKs required to keep the same level of drunk maintained all night. Also, drinking in your house until 10pm and then going somewhere else?? Sounds like science fiction to me at this point.
The Meaning of Wearing a Mask
"Are you wearing a mask?"
"Idk I'm wearing lashes and I want to look scary cute so probably not, I'll think of a different costume."
Masks used to be an exclusively scary but ultimately inconvenient costume choice preferred by those who committed fully to the spirit of the season. Now, a mask is the non-optional (sunflower lanyards aside) must have accessory of the year, and the prospect of a public space without them is far scarier than recreation of Chucky.
Rooms So Full of People You Literally Cannot Move
Last Halloween, I probably elbowed about a hundred strangers, twenty acquaintances and a couple people I was less than happy to see. But it was also a time when we could hug people we hadn't seen in a while, when we could mix and match our costumes, share drinks and ciggies when we needed a breath of fresh air, and feel a legitimate sense of community with everyone who managed to squeeze their way into the venue. Halloween is student Christmas.
Crisis All-Nighter
The all-out decorations. The desperate attempts for tickets on Buy and Sell. The giving up and drinking at Box for two hours in cat ears. Seeing and embarrassing yourself in front of every person you've ever met at university over the course of 9 hours and, if you've got the stamina, staying out for Maccie's breakfast and making it home for 7.
Buying sweets just in case you get trick or treaters (and then giving up and just eating them all)
The delusion of ever thinking that your university house, deep in a student area, the target of every noise complaint, with the front window curtains always drawn, would be the ideal place for a parent to take their darling angels to trick or treat? Never going to happen. But this year, it definitely won't- Halloween is cancelled for everybody, so perhaps we should be grateful that we can still drink in fairy wings indoors.
Halloween was the highlight of the student calendar for as long as there have been student's drinking, but just because we all will be home by half 10 this year doesn't mean it won't still be a memorable night with the friends we can see. Reunion at Crisis next year?