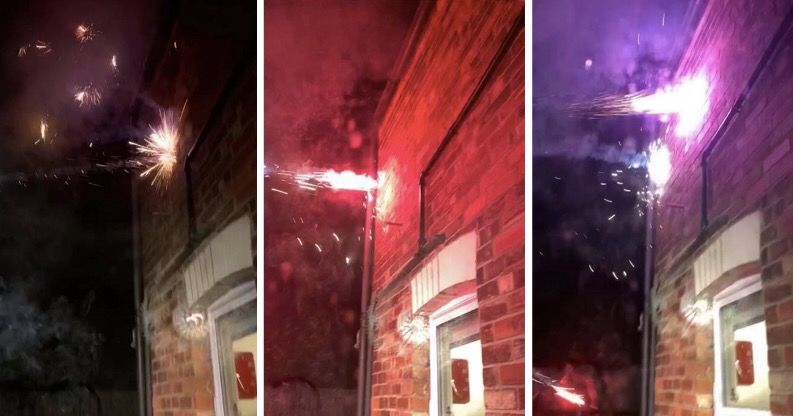 'We were playing Fortnite and heard booms': Lenton house attacked with fireworks
Notts students also had fireworks put through their letterboxes
Lenton is use to crazy antics; but last night it got even crazier as several people were attacked with fireworks.
Unknown culprits fired fireworks into a house, towards people waiting for the bus, and through letter boxes.
Sam Taylor was playing games in his lounge when danger struck. The second year biology student told The Nottingham Tab: "We were sat inside having a Fortnite LAN party and then we heard big booms.
"They were aimed straight at the house which set off the alarm."
To see the video of the firework attack, go to The Nottingham Tab's Instagram story.
Lenton residents were also attacked whilst waiting for the bus outside the Savoy Cinema.
The attackers also set fireworks off through people's letter boxes.
It's believed the attackers weren't students and fired the projectiles before fleeing into the old Lenton flats estate.
SU Community officer Jacob Collier told The Nottingham Tab: "I was on patrol with the Community Protection Officers when this happened last night. They were quick to respond to the incident and let the police know, as they have the role to safeguard the welfare of everyone in the community.
If an incident happens you should report this to the police on 101 or 999 if it's an emergency so that appropriate action can be taken."
Government guidelines state: "The law says you must not set off or throw fireworks (including sparklers) in the street or other public places."