Nottingham is the most sexually active uni city in the country
We're getting paid and getting laid
Nottingham has been named the horniest student city in Britain, according to casual sex site Shag At Uni.
The no-strings sex website, which claims to have "helped students get laid since 2012", analysed usage and discovered that nearly 1,500 people log on every day in our city.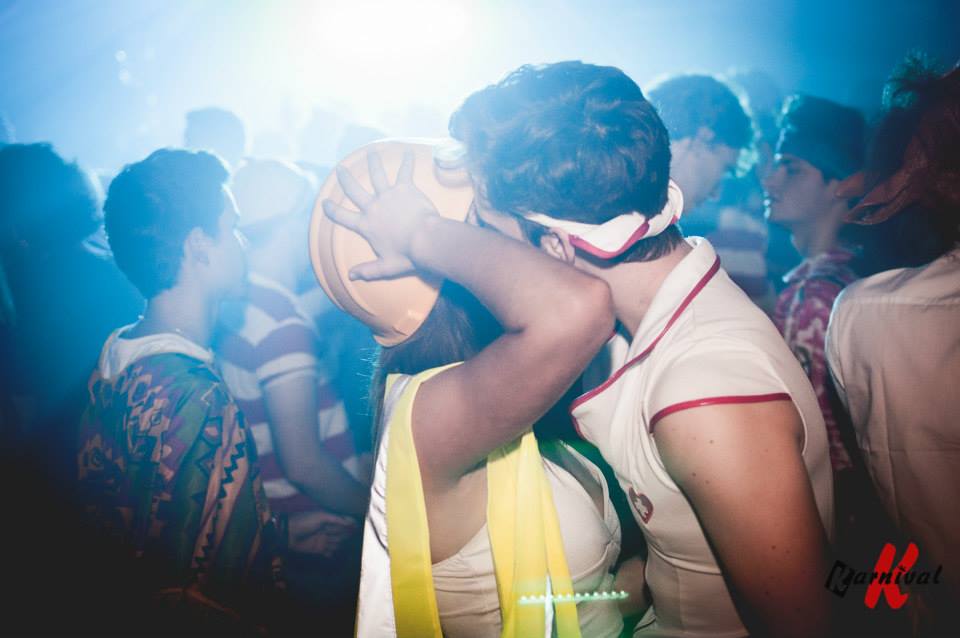 The website's owner, 22-year-old Tom Thurlow, confronted Nottingham students with the findings during October's 7 Legged bar crawl.
One cocky student boasted he had shagged a dozen girls since arriving in Nottingham, while another said it only takes two hours of "groundwork" to get lucky, which is actually quite a long time for Ocean.

Leeds was the second most sex-crazed city, with just over 1,400 students logging in.
The geniuses at Oxford proved they can focus on something other than reading, coming in an unfamiliar third place, while London universities failed to make even the top 20.
Tom, who launched ShagAtUni in 2012, said: "Sex is a fundamental part of university life.
"It's fantastic to see that more and more students are using Shag At Uni to have some fun with each other without getting bogged down by the restrictions of traditional dating."
Top ten horniest student towns by daily visitors:
Nottingham – 1,477
Leeds – 1,410
Oxford – 1,389
Edinburgh – 1,269
Liverpool – 1,155
Glasgow – 1,150
Sheffield – 1,094
Manchester – 1,061
Belfast – 1,055
Bristol – 965