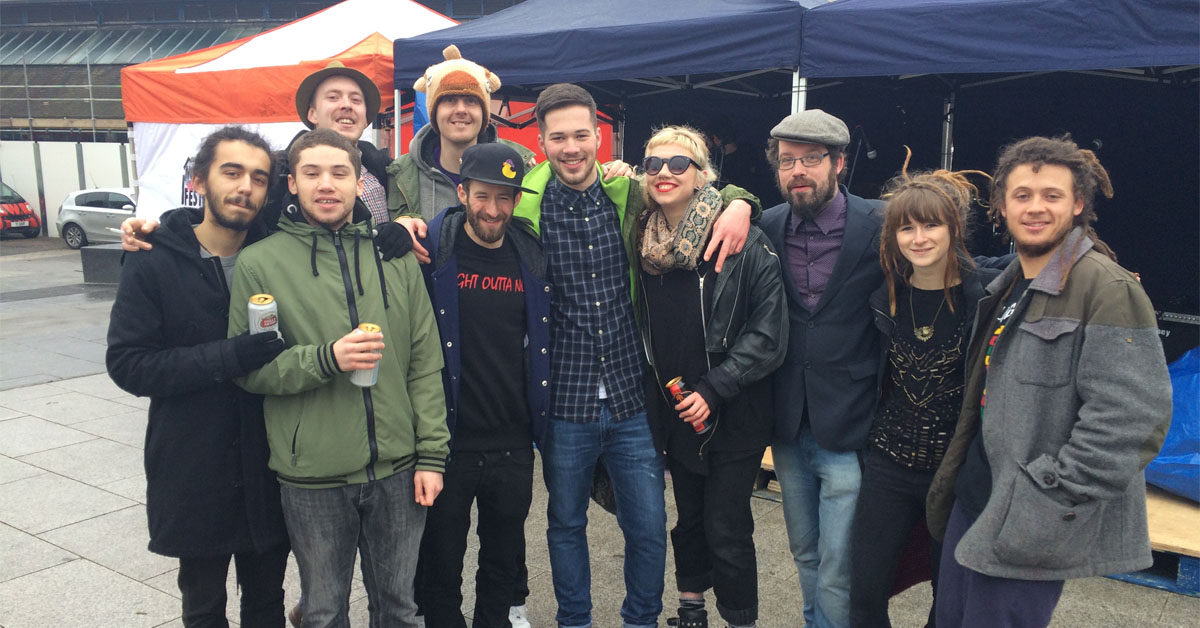 Nottingham's dread heads get creative at Indie Fest
You were probably too mainstream to go
This Sunday, The Creative Quarter went all hipster as they presented The Nottingham Indie Fest at Sneinton Market.
It was part of Nottingham Indie Fashion Week to showcase what all the city's creative types had to offer.
There was a variety of talents on show from musicians and despite the horrible weather, it was an action packed day, and as it was on Mother's Day a lot of families attended.
Leyla, who had a clothes stall found out about the event "through a mutual friend of the organiser" and she had her family there watching all the performances.
The highlight of the day was local band  'Unknown Era', who gave a outstanding performance after a slight delay and had the crowd dancing and singing along.
Their genre was a mix of Hip hop, Ska and Gypsy with some elements of reggae especially in their song 'the weekend tales'.
The band brought out all their alternative pals and covered some engaging issues within their music. Singer Emily explained how she wrote her song named 'my boyfriend and my best friend', whilst she she was "going through some stuff in life".
Similarly, Kane said their song 'My town' was about "how shit Nottingham can be".
The band's vibe fitted in well with the indie crowd and they topped off a great day in superb fashion.
Indie Fashion Week celebrates local designers and brands which may not be available on the high street but are still flying the flag for Nottingham's unique fashion talent.