Royal lothario Harry in Nottingham for the night
Everyone's favourite ginger is in town
national
This is the moment Party boy Prince Harry tonight graced Nottingham with his regal presence.
It is the third time he has visited the city in the last three years.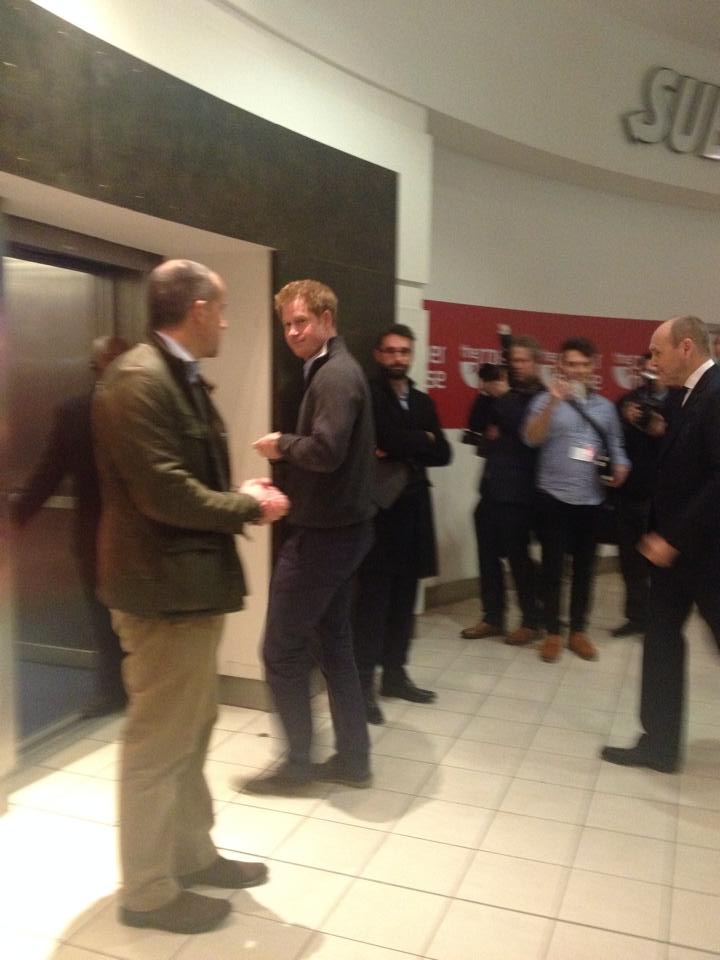 Harry strolled in wearing jeans, a dark grey jumper and brown suede desert boots.
He won't be stripping naked Las Vegas style in Nottingham's casino but catching up with the locals he supports through the Royal Foundation.
His Royal Highness watched the world premier of Guillemot at Cineworld Cornerhouse, a film made in Nottingham and starring locals.
Local Shaista managed to touch the Prince. She said: "I actually said hello and shook his hand. I'm a massive royalist. I didn't know he was coming and I was just coming to the cinema.
"I've missed my film because he's worth it."
The fourth in line to the throne has been working closely with St Ann's based charity Full Effect which works to raise aspirations of local teens.
You can watch a trailer for the film, made by the Latimer group, below.
The film explores the experiences of the young people in St Annes. Director, Nick Marcq said: "Their stories were compelling and they told them with such energy and emotion."