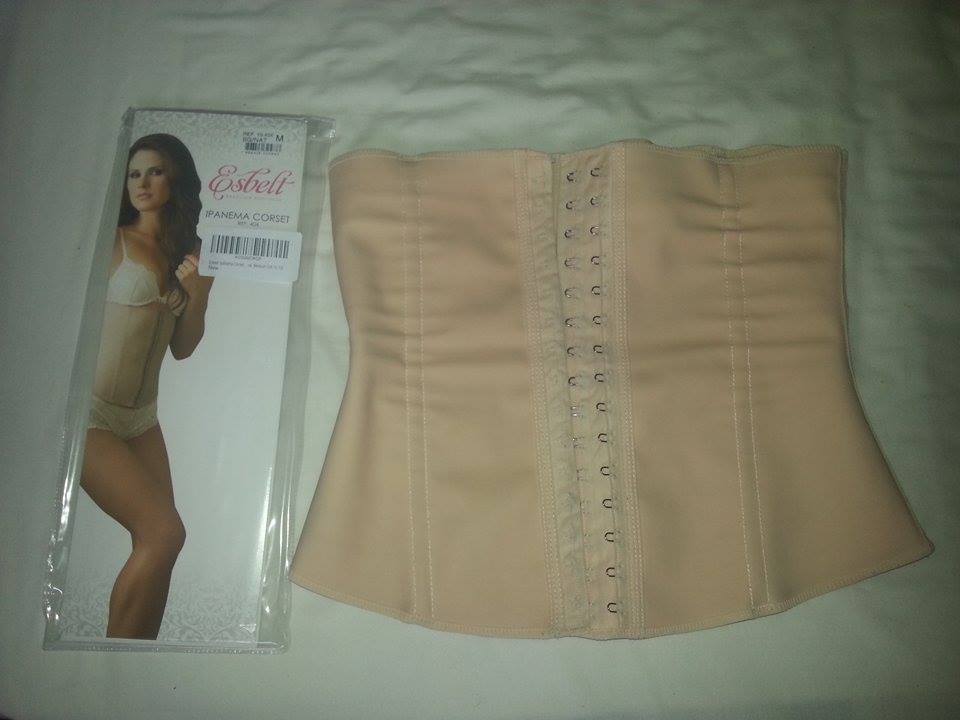 I wore a corset to lectures for 3 weeks, and it didn't do shit
Waist training: Brill or Bollocks?
At 21 years old, I am a curvy size 12 with a big bum.
My phases of incessant sit-ups, squats or treadmilling have never helped get rid of my tenacious cellulite and flab, and now at the dawn of my twenties, I have come to terms with the fact that I'm probably always going to have a Buddha-belly.
Kim Kardashian fills me with fury whenever I see her massive arse and tits but near non-existent waist.
I'm not an idiot – I'm sure she's had lipo, a tummy tuck, a boob job, a bum job and she definitely has a personal trainer.
But then I saw an article about this thing called "waist-training" and for a brief spell I thought I could see the light at the end of the tunnel.
Endorsed by the celebrity elite of today, such as Kim and Khloe Kardashian, Jessica Alba and Scarlett Johansson, waist-training apparently is a 'gradual process of waist reduction using a latex waist cincher or corset'
According to all leading waist-trainer stockists, wearing a latex corset for several weeks has many benefits, including sorting out your hunched posture and sucking in your waist .
Why wouldn't I want to do this?
On the surface, wearing a corset for eight hours a day didn't seem like such a scary prospect considering the thing I hate most in life is going to the gym.
Eating a healthy, balanced diet is required for this process, but if you don't want to exercise, you don't have to. Fantastic! Or so I thought.
So first step – I bought my corset. This was the description:
"Esbelt's Brazilian Bodywear is designed to celebrate your beauty… The fusion technology offers superior shaping results and long term benefits to help shape not only your curves, but your confidence."
These latex monsters are not cheap – this baby cost me a cool £33, but I was convinced it would be worth it in the long term.
I could visualise myself strutting around town, finally being able to wear a crop top, gloating in the presence of my new tiny tummy.
Then the corset arrived.
The guidelines on most waist-training websites say that you should wear the bloody thing for 6-8 hours a day, and after two weeks you should notice a substantial difference.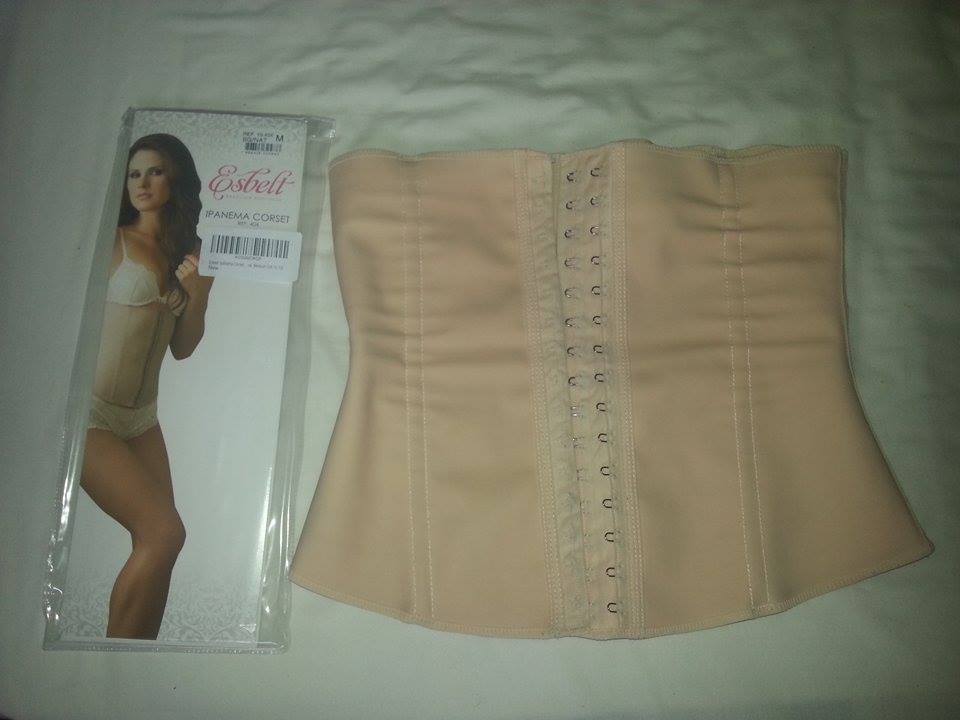 A lot of reviews on websites claimed they could see a difference just after one day, so I couldn't wait to get it on.
Not the comfiest of things.
The first couple of times getting it on I had to get my boyfriend to help me.  It was tight as hell and for the first few hours you struggle to sit down, let alone breathe.
But after a while I stopped noticing it, they're incredibly inconspicuous, so I could get away with wearing my normal clothes and going into uni every day in it. Brilliant.
So far so good. It actually did fix my posture, but just because I physically could not slouch.
I found that I was eating less, because if I over-indulged I felt really sick. Wherever I went in it, I sweated buckets, which I'm assuming is a good thing from a weight-loss point of view. I had one quite major crisis – I came home from uni one day and I had some awful marks all across my back that really hurt. But that was it.
After the first week, I thought I could see a difference so I decided to soldier on with it for another fortnight.
All very much the same, except the corset got looser. Way looser.
I suddenly realised how these waist-trainer companies make their money – the fabric loosens the longer you wear it, meaning you have to constantly buy a new one, time and time again.
What a load of bollocks.
At the beginning of the three weeks, the slimmest part of my waist was 26 inches.
The slimmest part of my waist is still 26 inches. I had been duped and I looked absolutely no different.
I was ashamed that I had wasted my time and money on a celebrity fad, the type of thing that I always turn my nose up at.
I was conned.
And as much as it pains me to say it, having massive boobs, a huge bum and a teeny waist is not really something that I can realistically achieve without a personal trainer and heaps of cash.
So for the minute I'm going stay happy and keep making ring donut shapes out of my belly.