Showboater nutmegs Nottingham rugby player
A Nottingham rugby player has spoken out after he was humiliatingly nutmegged after his teammate dropped the ball. 
Sam Isaacs lost the ball on the wing when he was tackled just outside the 22, leaving Seb Brien vulnerable.
Northumbria's number 14, Ollie Foster, artfully tapped the ball through Seb's open legs, and skipped round him.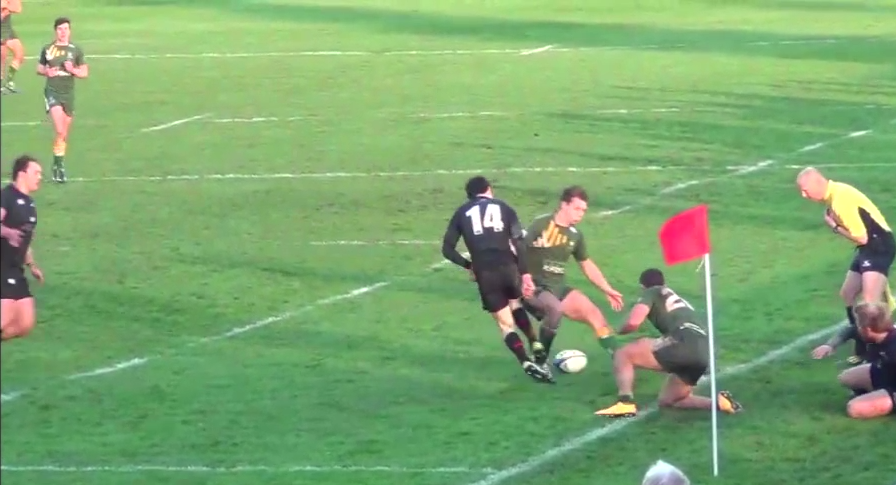 Flanker Seb said: "I ran in two tries against them. But no one remembered them.
"I was just thinking that it was a bit shit from Isaacs just dropping the ball. Then I saw the bloke go under my legs and heard the crowd and was like for fuck sake this is going to end up somewhere I don't want it."
Fortunately Foster was tackled soon after.
Seb added: "I didnt realise it would get this many views . I've got mates from out in Hong Kong who are taking the piss about it.
"I didnt really see my five minutes of Facebook fame as this."