So we're having a fashion show
The Tab is teaming up with young designers to showcase their work in the Young Designers Catwalk, giving you the chance to witness this unique show.
With DJs, live performances, a clothes stall and much more this isn't simply a fashion show.

The show is in collaboration with Oxfam Goose Gate so it's a great opportunity to support a good cause.
In addition to our Young Designers Catwalk, there will be a Reworked Vintage Catwalk featuring Oxfam's finest vintage looks which you can later purchase on the night from the Oxfam Clothes Stall.
Happening on the night:
– Young Designers Catwalk
– Reworked Vintage Catwalk
– Oxfam Clothes Stall
– Themed Cocktails
– DJ duo
– Live Performance from Josh Kemp
– Street Dancing from No Bonez
– Tab Goodie Bags
Tickets:
£3 Earlybird 
£4 On the door
Buy Your Ticket Here:
https://event.bookitbee.com/2008/the-tab-fashion-show/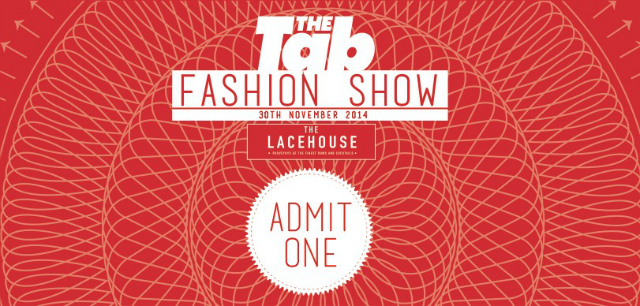 For more information and updates check out the event on Facebook