Look good in vintage clothing – not like a curtain
The Tab guides you through the Do's and Don'ts of Vintage Fashion
Want a retro wardrobe but need some help?
Vintage fashion is a great way to liven up your wardrobe without loosening those purse strings. Here are some do's and don'ts to vintage clothing.
Do oversized
Found a great shirt in the men's section?
You don't have to give it to your boyfriend, your brother or your mate: just wear it as a dress or tuck it in to a pair of high waisted jeans.
Don't overdo pattern 
There are so many great retro patterns to be found in vintage shops and although clashing prints are in this season it is easy to get carried away and overdo the print.
If you are going to clash, make sure the patterns go together.
Otherwise you are going to look like you have taken a time machine back to the 80's…. and no you can't use Calvin Harris' excuse that it was "Acceptable in the 80's".
Do mix old with the new
You have just found one perfect vintage piece but can't find anything else in the shop to go with it.
Don't worry.
Just pop into Topshop, River Island or H&M. You will be surprised how well items from this season go with items from several decades ago.
Don't go frumpy
There is the temptation to go for the loose, "leave more to the imagination" look when wearing vintage clothing.
However, don't be scared to show a bit of skin.
Do edit vintage
Don't be scared to switch a few buttons or cut off some fabric.
This look was created by a quick movement whilst getting out of a car which created a sexy (slightly accidental) slit.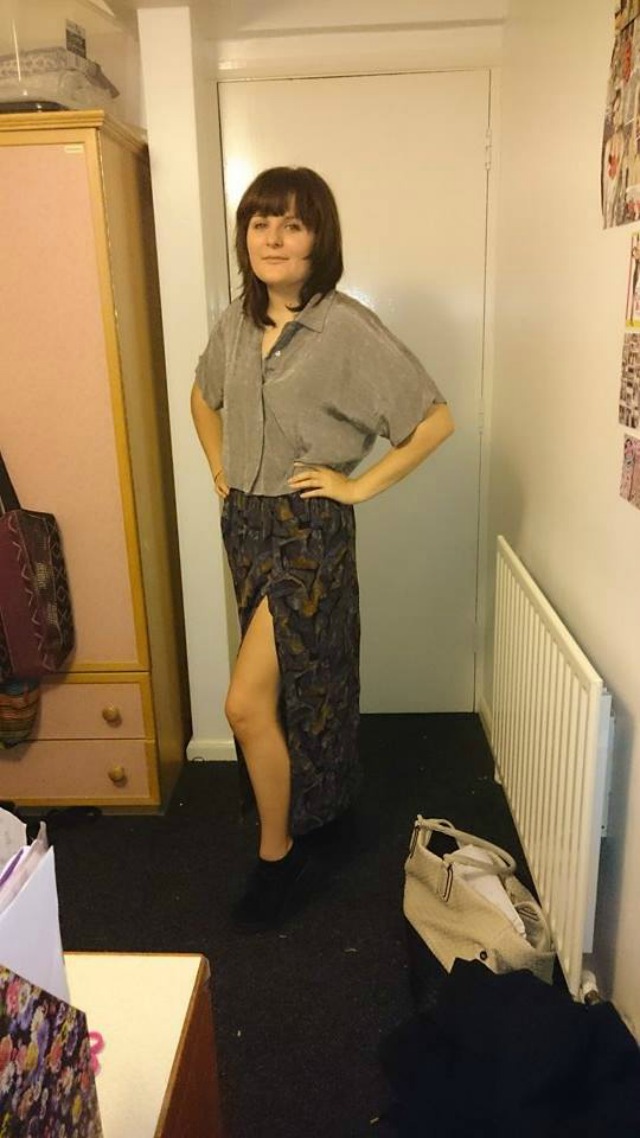 Do shoulder pads
To all those girls out there with a pear shape: shoulder pads are the perfect way to give you that hourglass figure.
Although be careful.
Massive shoulder pads might make you look like you are about to play a game of American Football.