Explosion causes huge inferno on Jubilee Campus
A huge fire has hit Nottingham's Jubilee Campus following an explosion.
Photos posted on Twitter show an enormous blaze at the GlaxoSmithKline Chemistry building.
Nottinghamshire Fire Service say 50 firefighters are tackling the blaze at the department.
The Tab understands there are no reported injuries.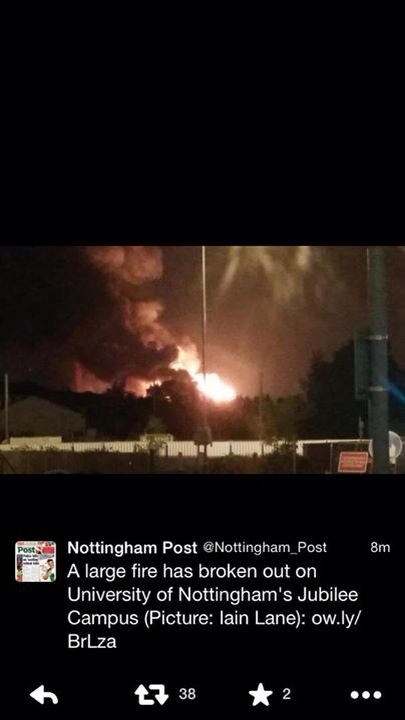 A uni spokesman said: "Firefighters are currently on site dealing with a major fire at our GSK sustainable chemistry building on Jublilee campus.
"Thankfully, there have been no casualties as this is a building still under construction.
"Our number one priority is to ensure that the fire does not spread to other buildings in the vicinity and we are grateful to the fire teams on site who have worked extremely hard to contain the blaze
"Tomorrow we are due to welcome prospective students and their families to open day and we would like to stress that this is still going ahead as planned."