Notts boasts Building of the Year
Jubilee building recognised for its sustainability
A low carbon, low emission building on Jubilee has this week been honoured for its design.
The Energy Technology building on Triumph Road won the Education building of the year award from Building Research Establishment Environmental Assessment Methodology, an institute that is as prestigious as it is wordy.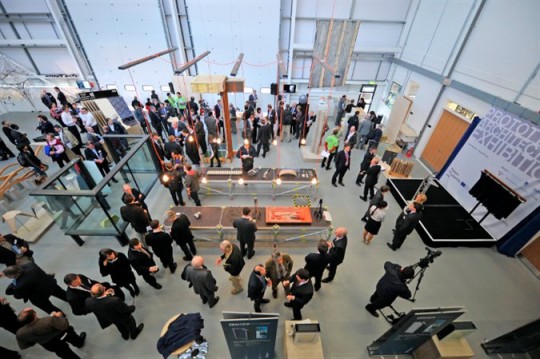 The award is designed to recognise buildings that inspire sustainability in its occupants – no easy feat when the occupants are students that are too lazy to reuse anything.
The building itself is rather impressive and boasts:
Low energy lighting and intelligent controls.
Rainwater harvesting tank and low water consumption fittings.
Heat recovery ventilation with earth tube supply.
Low energy lift.
The building was finished in the summer of 2012 and is dedicated to providing a research and development facility for sustainable tech. The building incorporates energy efficient materials and is designed to minimise demands for heating, cooling, lighting and ventilation.
According to the Nottingham Post, Chris Jagger, the university's chief estates and facilities officer, said: "We are absolutely delighted to receive this accolade for this building from the UK's building environmental performance accreditation body."