Sultry Spencer slips some saliva into students
Spencer Matth-you are next: Made in Chelsea's golden boy Spencer Matthews came to the Forum on Thursday looking more fake tan than man, and it looks like he kissed EVERYONE
Made in Chelsea lothario Spencer Matthews found himself snogging half of Nottingham's student population when he took a trip to Forum this week.
Things got crazy as he apparently danced, boozed and shared a ridiculous amount of saliva with anyone and everyone – pretty much a standard night for the reality superstar.
Spenny tweeted about his trip before he came down and seemed very excited.
Too excited. He must never have been to Forum before…

The student population of Nottingham reacted with glee at the opportunity to hurl some abuse.
In true Nottingham style, lairy drunken insults were looking to be the poison of choice for Thursday night.
By the looks of things, he had a good time, with Nottingham's finest ladies throwing themselves on him left right and centre.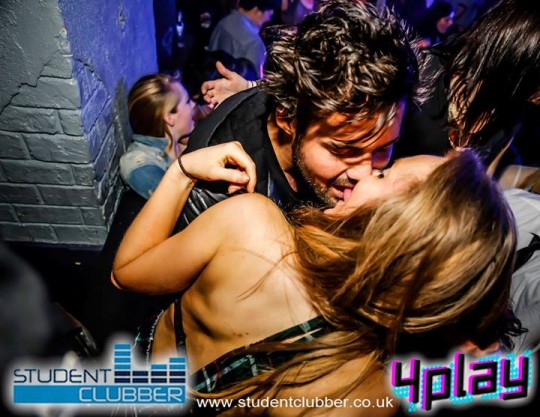 Third year English BNOC Justin Guthrie paid tribute to the only man capable of making him shake in his boots:
"As an alpha male myself, it's rare that I'm usurped as the most desirable man in a club, but it was clear that Thursday night was all about Spencer. Guys wanna be him, girls think they can change him, but the King of Chelsea bows to no one."
A few were less enthused about his attendance, with the consensus widely being that he was completely fucked and a total douchebag.
Would we really expect anything less from our favourite posh boy?
Remember that time you saw his willy? Yeah, us too.
A couple were pretty happy about the situation, but then again most of those seriously needed to sort out their priorities.
To see the rest of the photos from Spenny's wild night, head to Student Clubber's Facebook page…