Join The Tab
Join Nottingham's most popular student newspaper
With over  65,000 readers a month, The Tab is Nottingham's biggest and best student newspaper.
We want to expand even further and we want you to join us.
We're part of a nationwide online newspaper group read by over 1 million students every month and highly recommended by top journalists, like Maurice Chittenden, the Saturday Editor of the Sunday Times:
"Recognition by The Tab is a great indication of a young journalist's potential. Students who have worked on The Tab will have a head start on their CV."
Just last week, our coverage of Tony Fisher was read by over 8,000 people. Our story then made it to the Mail Online and page of 7 of the Daily Telegraph.
You don't need any experience, we just want fun and enthusiastic people to join our team.
Joining The Tab gives you a huge advantage if you want to go into journalism.
We can give you work experience at some of the biggest papers and media organisations in the country including The Sun, The Times, The Daily Mail, Buzzfeed and The London Evening Standard.
You'll also be invited to our massive Christmas curry night and huge end of year summer party full of free booze and food.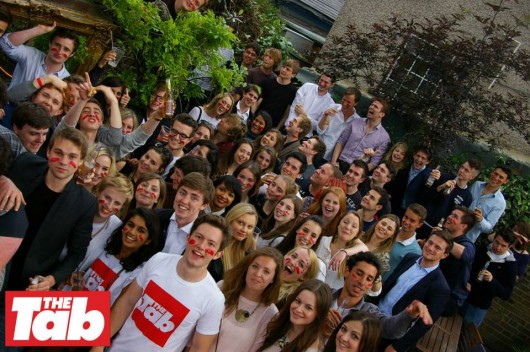 We are recruiting for:
– News Editor
– Sports Editor
– Features Editor
– Opinion Editor
– Fashion Editor
– Reviews Editor
– Tab TV Editor
DEADLINE: Monday  2nd December
To apply for a section editor position, email [email protected] to let us know which section you're interested in and give us two article ideas.
If you would like more information or have any questions, drop us an email!