Things you'll only understand if you're a Notts Maths student
Like regular Oxbridge rejects, only more fun.
1. The face when you tell somebody you do Maths.
2. Keighton is a swanky palace of dreams…
3.  … whereas the Maths computer room is a phone signal-less void of despair.
4. Numbers were ditched after A-levels in favour of hieroglyphics.
5.  Other sciences respect you because they know they'd be fucked without Maths.
6. Module choices may or may not be based on how much MATLAB is involved.
7. Library books are so unnecessary.
8. You've considered doing a Masters purely because all of your friends are.
9. A meal out with friends invariably ends with being commanded to split the bill within 5 seconds.  (Or else compete with the phone calculator.)
10. Your puns are getting pretty fucking technical.
11. Using 'clearly' in a proof feels better than sex.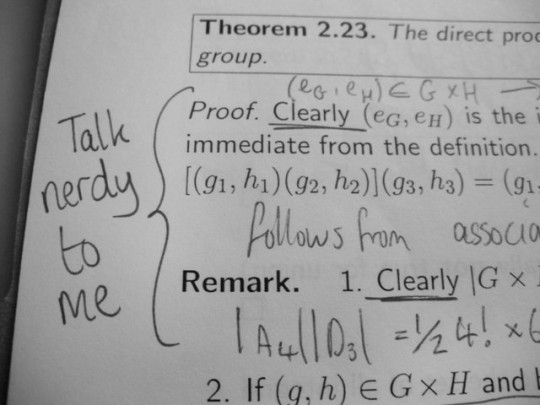 12. Wait, what even is sex? Cannot compute.
13. This is the best thing you'll see all week.
[youtube]http://www.youtube.com/watch?v=SyD4p8_y8Kw[/youtube]