VIDEO: The Student Learning Experience At Nottingham University
"You'll get by on 40%, still worth more than a first from Trent"
An oldie but a goodie…
SCROLL DOWN FOR VIDEO
In these troubled times that are 'deadline season', it's easy to forget why we even like this godforsaken excuse for a city.
As a happy reminder, we bring you the hilarious blast from the past that is 'The Student Learning Experience at Nottingham University'.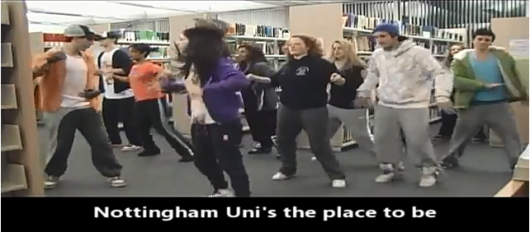 Ex-Notts students Nic Gilbert and Jonathan Kogan, who took psychology and philosophy respectively, created the video in 2009 while they were students at Uni of.
They run through the highlights of being a Notts student and, BETTER STILL, set the whole thing to music.
Nic told the Tab: "We created the video for a competition that was being run by the Uni and was offering a cash prize.  After we submitted the video, we were almost immediately kicked out of the competition which we were pretty sore about.  We put it on Youtube and someone in Hallward picked it up and sent it around, after which it went totally mad.
"The Registrar and Vice Chancellor both (off the record) said they loved it and said it was the best advertisement online for the University.  Better still, we got to do a live performance at the Summer Party and after an infamous NUTS performance, we got kicked out of the studio."
Highlights include: "The girls on campus are pretty glamorous, but they all have cameras and look the same."
Features Dance Soc for a silent section flashmob… bold.