Notts student sells Becks tux for £2,600
Jordan Silverstone bought the tux for £125 in a Red Cross charity shop…
A  Notts student who bought a tuxedo worn by David Beckham has sold it on eBay for £2,600.
Jordan Silverstone, a 3rd year economics student and NUFC player, bought the tuxedo for just £125 from a British Red Cross charity shop in Chelsea.
The Beckhams had donated more than 20 boxes of clothes to the store for the Typhoon Haiyan victims.
David Beckham had worn the tuxedo to the Sun's Military Awards in 2011, where he was pictured with Kate Middleton, the Duchess of Cambridge.
The 22 year old bought the tuxedo, made in Savile Row, for his dad's 53rd birthday present. But when it was found to be too small, he placed it on eBay, where it sold for £2,600.
Jordan has been the only eBay seller from the Beckham sale to give some of the money back to the British Red Cross charity; the rest of the money will be put towards a day out with his dad.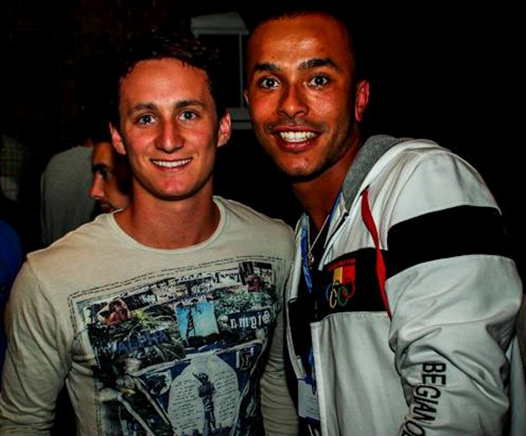 He has come under fire though. A Sky News weather presenter, Nazaneen Ghaffer, criticised Jordan for making profit. She said, if an item does not fit he should "just sell them for what he/she paid".
Jordan hit back, arguing that "It is absolute nonsense. If I keep the suit and leave it in my Dad's wardrobe never to be worn then that is okay, but if I sell it on to a buyer who really wants it that isn't?"
"Nanzeen Ghaffer posts pictures of her exotic holidays in Dubai on Twitter – is someone having a go at her for not giving this money to starving children? No."
The economics student fancies himself as a businessman, setting up a student letting agency in his fresher's week, Silver Lettings, and later taking a year out from university to start his own online business.
The charity shop allowed only 150 people into its Chelsea shop on November 22. Over 500 items were donated by the Beckhams, including items by Jimmy Choo and Dolce & Gabbana.
Jordan is not alone in selling items from the sale. One seller has started the bidding for a pair of white platform trainers, worn by Victoria Beckham to the Dodgers Mets basketball game on June 7, 2007, for £1,000. They were sold in the charity shop for less than £50, according to The Daily Mail.