Notts in GIFs: Winter Is Coming
Prepare yourselves, Nottingham.
It's almost November and the temperature is dropping lower and lower…
The walks into Uni are going to be horrendous.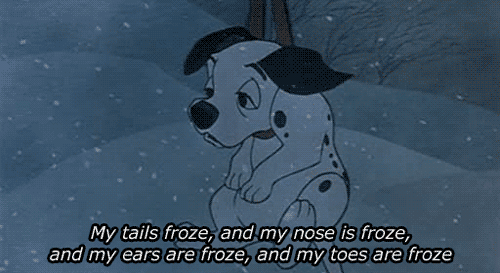 When you find some change for the 34… but then you see the queue.
So you convince yourself that walking won't be that bad…
And then it rains.
You finally decide to turn the heating on…
But then you see the bill.
So you try out some alternative ways of keeping warm…
But find it hard to keep your balance on the way to Sainsbury's.
Don't worry, it's only about seven months until summer.