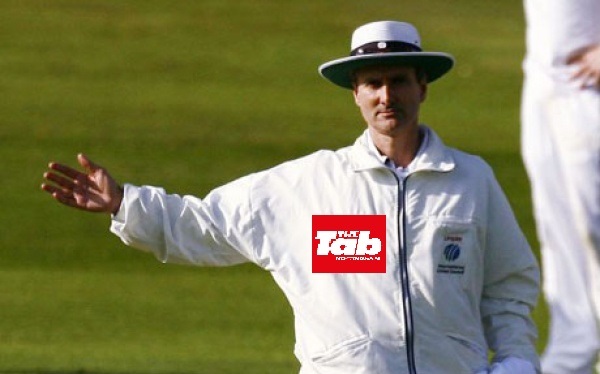 IMS Round-Up: Maiden Week
Back by unpopular demand…
With this season's IMS campaign already a week old, The Tab Sports Team™ are back and ready to provide your weekly dose of IMS news and views.
Initial figures are looking good for Econ and Finance after their forwards profited on some shaky Derby Hall Seniors defending. Onlookers claimed that Derby Road their luck to keep the score-line down in a 4-2 defeat in Wednesday's Super League.
Over on a wet and grimey pitch three, there was a fiery clash of two Wiley old heads as Broadgate Park Old Boys took on rivals Broadgate Park Seniors.
It was hardly a walk in the Park for either team, but poor Old Boys defending left the gate wide-open for Seniors' attacker, who fired their side to a close-fought 3-2 victory.
Elsewhere, the fantastically named Newark Red Bulls (by the way, if any of you lads want to write for The Tab Sports Team™…) ran out of energy, eventually losing 3-0 to a Monstrous Karni outfit.
Karni's Relentless pressure was too much for Red Bull, with their mix of attacking verve and stout defending proving to be a potent Cocktail which Newark were unable to handle.
Down in Wednesday's standard league, NU Cricket Club pushed the boundaries of opening-day performances as they hit a lagging CompSoc for four.
[youtube]http://www.youtube.com/watch?v=th0OLOgUDpI[/youtube]
While CompSoc will be looking to process this defeat and move on quickly, Cricket will be hoping to continue this Run of form and their excellent beginning to the season.
Following their long-haul journey to Grove Farm, Sutton Bonington overcame their severe jet-lag to simultaneously defeat and embarrass MathsSoc 4-3.
In an amazinc encounter, Chemistry's game against Sherwood Hall Old Boys finished in a state of equilibrium, with the scores tied at 3-3.
In Saturday's Match of the Day, MBC & BBC failed to hit Top Gear as their defence were completely Outnumbered by BizSoc's busy front-line, eventually succumbing to a 10-1 defeat.
And finally, with Christian Union failing to register for their game against PharmSoc, The Tab sincerely hopes that CU will rise again and join us for next week's IMS Round-Up.
A list of all the weekend's football results can be found below:
Wednesday Super League
Derby Hall Seniors 2-4 Econ and Finance
Broadgate Park Old Boys 2-3 Broadgate Park Seniors
Hugh Stewart Seniors 3-3 Broadgate Park
Newark Red Bulls 0-3 Karni
Wednesday Div 1
Sutton Bonington 4-3 Maths Soc
Comp Soc 0-4 NU Cricket Club
Sherwood Hall Old Boys 3-3 Chem Soc
Economics 3-3 Hugh Stewart JCR
Saturday Super League
Law Soc 0-5 Politics Soc
NUFC development 1-1 History
Physics Soc 2-6 Post-Grads
Karnival Old Boys 0-1 Nightingale Seniors
Saturday Div 1
Medics 0-4 Chem & Env Eng
Biz Soc 10-1 MBC & BBC
Pharm Soc v CU N/A
Saurday Div 2
Bio Soc 2-2 Biochemistry
American Soc 1-10 Raleigh Park
Architecture 6-3 Cavendish Hall