Notts in GIFs: Freshers' Flu
Freshers' Flu. It's coming.
The moment when you realise that second and third years get Freshers' Flu too…
And that it's coming for you.
When your housemate says they're feeling ill…
You start to think you can handle it…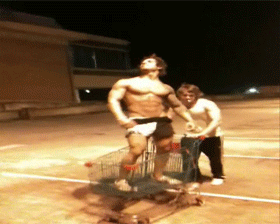 Then realise you can't.
And THEN it hits you.
You try and make it to a lecture…
But it's just not happening…
Suddenly, you start feeling a little bit better…
You realise you have finally beaten Freshers' Flu.
And go get ready to celebrate…
Before doing it in style…