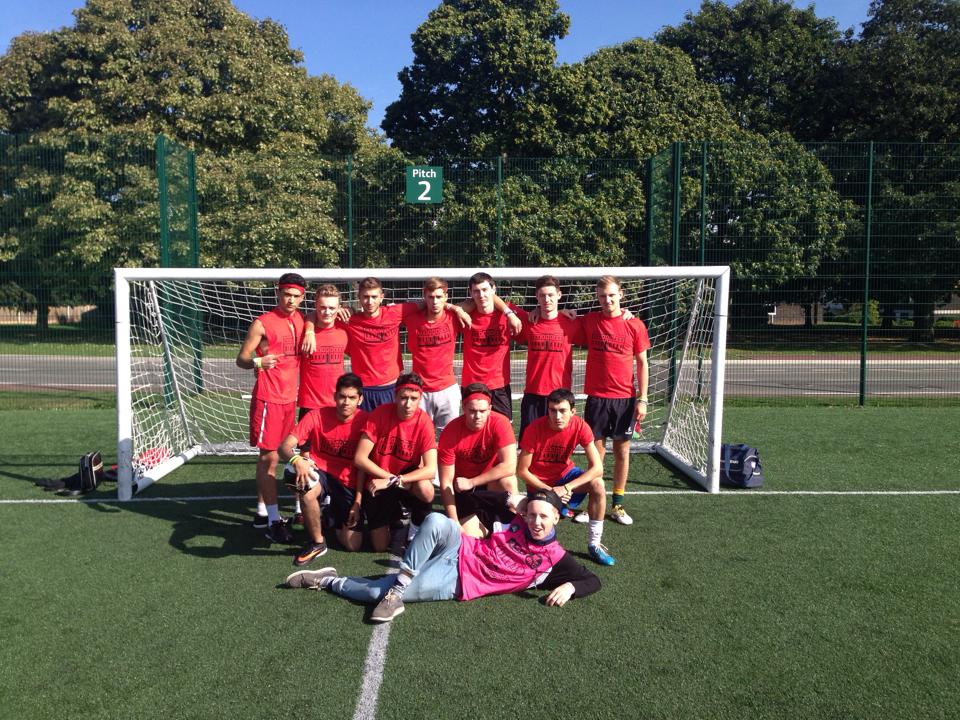 WeekOne sports day results
One day, 117 games, only 4 winners…
Last Friday, the University's 18 halls were pitted against each other in a contest of epic proportions.  It was the first of this year's aptly named "Halls Super Series".
The competition saw off-campus, on-campus and even Sutton Bonington halls compete over 4 disciplines to be crowned halls champion 2013.  With the main IMS events starting later in the term, this was a pre-season taster of the fierce competition to come.
Football had the best showing, with 20 teams playing 39 games to see Lenton and Wortley take the title.
The 9 netball teams played nearly as many matches (36) in a bitter competition. Here,  off-campus powerhouse Broadgate Park took the win.
The Basketball and Rugby titles both went to on campus teams, with Ancaster and FloBo taking the respective titles.
The university boasts one of the largest intra-mural programmes in the UK, with over 2,000 students competing across 14 different sports on a weekly basis. Nottingham's IMS teams even compete against sporting gods Loughborough in the IMS Varsity games.
Off-campus sponsor, Manor Villages provided the athletes with Halls T-shirts and gave £100 in brand new sports equipment to the winner of each sport.