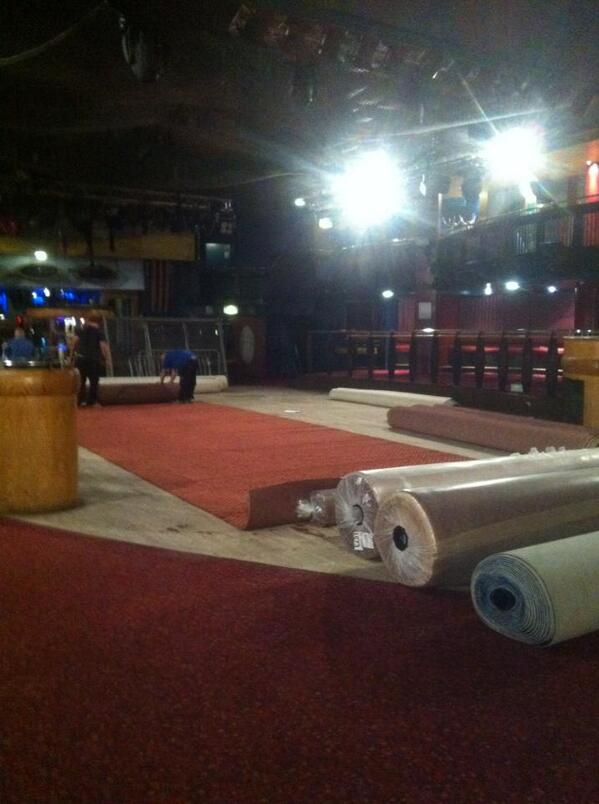 Hoe's Carpet Torn Up as Ocean Undergoes Massive Makeover
'Ocean Carpet R.I.P' Facebook page attracts over 3,000 likes in 14 hours
Thousands of students have woken up to devastating news today as Ocean owner Andy Hoe revealed that the fabled Ocean carpet has been ruthlessly ripped up.
The news has sent shockwaves rippling through the student community, with the 'Ocean Carpet R.I.P' Facebook page attracting more than 3,000 likes in less than 14 hours.
Clubbers from both Trent and UoN have clearly grown attached to the piss-stained, vomit-ridden rug of fun, so they will be delighted to know that Mr Hoe is preserving a foot square piece for his office as well as offering pieces up to students.
The Facebook page description reads: "After making the brave but painful decision to replace the original old faithful smelly sticky piece of loveliness… I have decided that it is just too good to burn."
The rug really has been swept from under the students' feet and many Ocean-divers have taken to Twitter to voice their shock and outrage at the decision.
Will Ocean ever be the same? What does this mean for Nottingham nightlife? Let us know your thoughts in the comment section below…